COVID-19: 100 Hindus named in Tablighi Jamaat isolation list by Chhattisgarh government
Most people on the list denied participating in Tablighi Jamaat event, saying they visited Delhi for personal work or on business. However, the state government said there was no such list.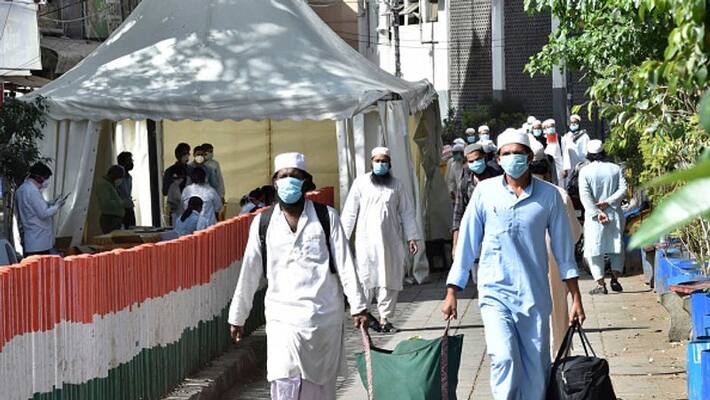 Raipur: The Chhattisgarh government last week quarantined 159 people allegedly linked to Delhi's Tablighi Jamaat congregation but most of these individuals are Hindus, ThePrint reported.
On the basis of the list of 159 people who allegedly returned to Chhattisgarh from Nizamuddin's Tablighi Jamaat Markaz, 108 petitioners are non-Muslims.
A bench of Justices Prashant Kumar Mishra and Justice Gautam Bhaduri on Thursday issued the order after hearing a number of cases related to COVID-19 through video conferencing simultaneously.
The names of these 159 people, who were said to be in Delhi's Nizamuddin area when the Tablighi Jamaat congregation was held mid-March, were mentioned in a list issued by the state home department last month.
Also read: COVID-19: Tablighi attendee who contracted infection commits suicide
According to a report on ThePrint, they contacted some of these people and all of them denied attending the massive Jamaat congregation, which had seen the participation of over 3,000 people, including foreigners.
A BBC report claimed that they talked to some of these people. Most of these people said that they have nothing to do with the Tablighi Jamaat or the religion of Islam. However, all the people had visited Delhi in the second-third week of March and after returning from Delhi, at the behest of the health department, the houses are quarantined.
Many complained that everything was usual till March 30, but suddenly after March 31, when this list of 159 alleged suspects was released by the government, they were placed under isolation.
However, a senior state home department official, on the case anonymity said, "Listing of the names was done on the basis of location of mobile phones traced in Nizamuddin in the month of March during the period when congregation of Tablighi Jamaat was held."
Last Updated Apr 12, 2020, 3:52 PM IST