Coronavirus: Over 400 booked for defying lockdown on first day
Kerala Police booked 123 people from Thiruvananthapuram for defying the government's lockdown call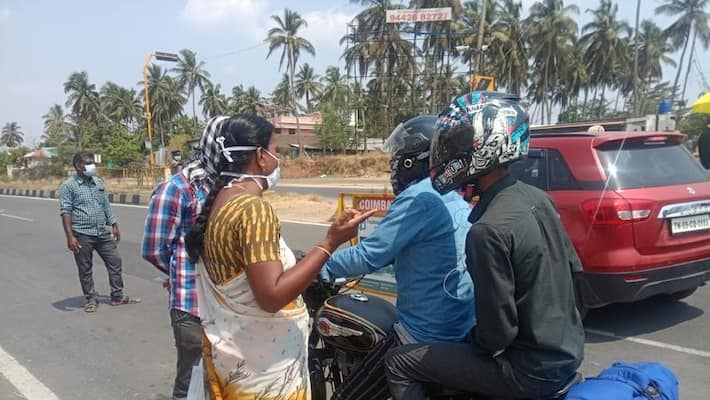 Thiruvananthapuram: The Kerala Police registered cases against 402 people across the state for defying the government's lockdown call. The highest number of people were booked in state's capital Thiruvananthapuram. A total of 123 people were booked there. 
In Kollam, 70 cases were registered. Pathanamthitta was the most disciplined district as no cases were registered there.
State police chief Loknath Behera said the police will continue to take action against those who leave their homes without any valid reason.
Kerala chief minister Pinarayi Vijayan said unnecessary travel by people has been noted across the state and it has been decided to tighten the norms related to lockdown. The CM reminded that those who violate the same will have to face consequences. 
Meanwhile, Prime Minister Narendra Modi on March 24 said that from March 25 starting midnight, India will be placed under complete lockdown for 21 days. He also said that this will be stricter than Janatha Curfew. He added that "we will go 21 years behind if you don't comply with lockdown orders for the next 21 days".
PM Modi announced that the Centre has approved Rs 15,000 crore-package to strengthen the health infrastructure of the country. "This has brought in difficult times for the poor. Many are coming together to help them. This is done to save lives. This decision has been taken based on inputs given by experts and WHO. Rs 15000 crore allowed for all essential equipment to fight the deadly virus," said Modi. 
 
Last Updated Mar 25, 2020, 10:36 AM IST