Coronavirus outbreak: Nashik Police arrest man wiping nose and mouth with currency notes
Video of a Muslim man shows him using few 500 denomination currency notes to wipe his nose and mouth amid coronavirus outbreak. The netizens called for his arrest as soon as the video went viral.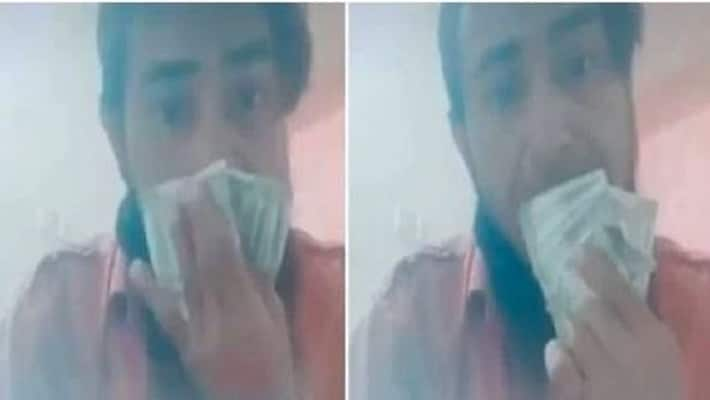 Nashik: The police in Nashik arrested a Muslim man, whose video showing him licking and wiping his nose with a bunch of currency notes and calling coronavirus a punishment by Allah went viral on social media.
The Nashik Rural Police took to Twitter to inform that the man was identified and taken into police custody.
"Lawful action has been taken against the accused by Nashik Rural Police (Maharashtra) & he is in Police Custody," read a tweet by Nashik Rural Police.
The video showed a Muslim man taking a bunch of currency notes and licking them with his tongue and wiping his nose with them. It appears that the video was first uploaded on the Chinese video-making app TikTok. It also seems that the man was referring to the coronavirus outbreak, while trying to make his acts look as if he was spreading the deadly virus.
The accused, whose identity was not immediately known, recorded his act, saying, "This is Allah's punishment for you." Soon after the video surfaced on social media platforms amid the coronavirus outbreak in the country, it went viral, with people calling for his arrest.
According to a report on Times of India, a senior police officer was quoted saying that in one of the videos, the man was seen wiping his nose and mouth with currency notes and making certain comments that could hurt religious sentiments.
"The cybercrime police swung into action and traced the location from where the post was made. The man was arrested on Thursday. He will be produced before the Malegaon court on Friday for getting his police remand," he said.
Last Updated Apr 3, 2020, 8:45 AM IST