Coronavirus lockdown: Once again Kerala-style social distancing goes viral on social media
This is the second time when Kerala-style social distancing is going viral on social media. The first time was when customers at a liquor shop we're maintaining an arm's distance from each other.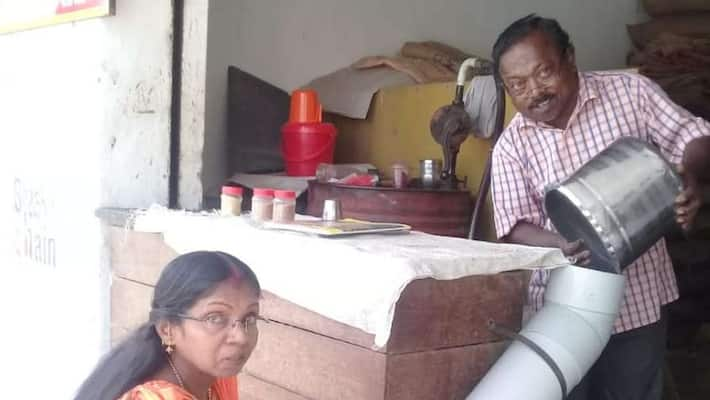 Thiruvananthapuram: Kerala MP Shashi Tharoor shared a tweet that included a picture of a shopkeeper maintaining social distancing while selling products at his shop. The picture went viral on social media and Twitterati praised Kerala for their special initiatives with respect to practising social distancing.
Shashi Tharoor captioned the picture, "How to maintain physical distance between shopkeeper & customer while buying essential supplies -- the Kerala way!"
The shared picture shows a long pipe set up by the shopkeeper in front of his shop. Through this pipe, he puts the items so that the buyer can safely receive it on the other side. With this, a one-arm distance is also formed.
Days ago, video of social distancing practiced in Kerala liquor shops due to coronavirus also went viral.
 The video shows small lines painted on the ground indicating where customers should stand, while a guard is on vigil, making sure the distance is maintained. This has been suggested as part of prevention protocol to curb the spread of coronavirus.
Last Updated Mar 27, 2020, 1:33 PM IST