Coronavirus lockdown extended till May 3: PM Modi's address to nation
"Till April 20, harsh steps will be taken to curtail the spread of coronavirus in the country. Hotspots will be carefully monitored. Relaxations could be introduced if lockdown rules are followed thoroughly," PM Modi said.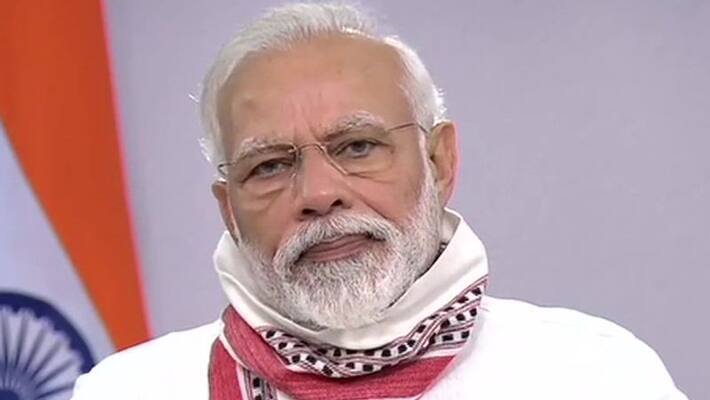 Bengaluru:
Addressing the nation via video conference on Tuesday, PM Narendra Modi said lockdown will be extended till May 3 to curb the spread of coronavirus.
Prime Minister Modi praised the states for their timely efforts. But he said that the way COVID-19 is continuing to spread across the world, is alarming.
"The path traversed by India has been responsible. Many have battled against this virus. We need to look at how to emerge victorious. Relentless meetings took place to help save lives and livelihood. Keeping everything in mind, it's decided that the lockdown will be extended till May 3," said the Prime Minister. 
Adding to it he said, "Till April 20, harsh steps will be taken to curtail the spread of coronavirus in the country. Hotspots will be carefully monitored. The state/district that will emerge as most responsible will witness some relaxations that could be introduced. If lockdown violations increase, relaxations will be revoked." 
Also read: Tamil Nadu extends lockdown before Centre's announcement
PM Modi expressed his gratitude to the people for staying indoors and helping India take on the deadly coronavirus. 
PM Modi said, "Corona fight gets stronger. India has been successful in flattening the curve. I understand the pain you have gone through. From hunger to being away from family. You are dutiful soldiers. I respect and thank you." 
Modi also extended festive greetings and said India is a country of festivals, referencing the various New Year festivals across states from Baisakhi to Tamil New Year Vishu. "In the shackles of lockdown, the people of the country are following the lockdown with utmost patience, and are celebrating with simplicity, which is highly inspiring," he said.
Even when we did not have even one case, we had started the screening at airports. "Before cases reached 100, foreign travellers were monitored. When India had 550 cases, it had started a 21-day lockdown," he added.  
PM Modi said India, compared to other countries, has been able to curb the spread of COVID-19 better. "While comparing with other countries is not appropriate, some truths cannot be ignored. When compared to countries with better resources, India is in a much better position. We adopted an integrated approach with quick decisions," he stated.
Also read: Two held for delivering pan masala via drone in Gujarat
Social distancing has paid off well in the battle against coronavirus, PM Modi said. While it may seem expensive to carry this out, it is necessary to save the lives of Indians. Even with limited resources, India is boding well, he said. 
A proper report on the lockdown and its measures will be issued tomorrow, said PM Modi. Talking about daily wage workers and farmers, Modi said the new guidelines will be made keeping their interests in mind. "We are trying to help farmers. Supply chain is being taken care of. In India, 1 lakh beds have been organised, some hospitals are focusing on COVID-19 treatment alone. We will strongly adhere to these rules and will remain triumphant," he added. 
PM Modi, in the end of his speech, stressed on maintaining hygiene, taking care of those vulnerable, wearing masks, maintaining social distancing, building immunity, downloading Arogya Setu App, helping the poor, taking care of employees, and respecting those in the essential services fighting corona  day and night. 
Last Updated Apr 14, 2020, 10:57 AM IST