Coronavirus lockdown: Amazon resumes delivery operations in Bengaluru
Some e-commerce companies on Saturday partially resumed operations for the sale of groceries and essential items but deliveries to customers will be delayed, according to company officials.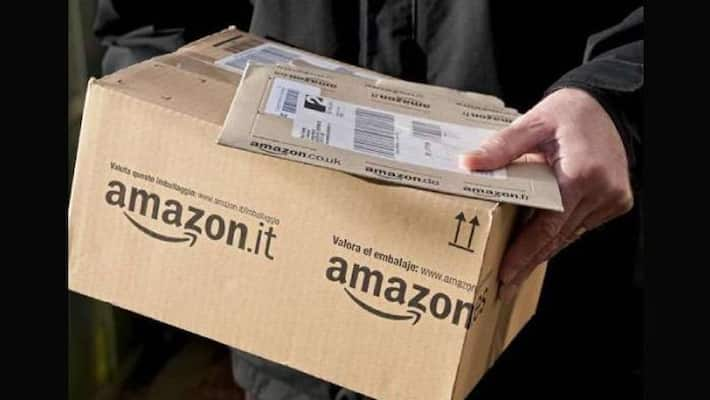 Bengaluru: Deliveries of perishable food items may have resumed in fits and starts, but e-commerce deliveries across most cities, barring Bengaluru to some extent, remained erratic as warehouses for most large vendors have not been able to run at full capacity, aggravated by shortage of delivery executives.
While Amazon India continued to accept orders in the permitted category, it had put delivery of the orders on hold. Amazon India, in a tweet, said it resumed operations in Bengaluru on Saturday.
Leading e-commerce firm Amazon said players in the segment are coordinating with district-level authorities for curfew and lockdown passes for their personnel to resume deliveries.
"E-commerce companies will be able to open one city at a time. All the players are coordinating with district-level authorities for curfew and lockdown permits which is going to take time. Some of the companies don't have enough inventory because of the lockdown which they need to source before delivery," an official of a leading e-commerce company said.
E-commerce companies have been exempted from prohibitory orders during the lockdown but police in various places stopped their employees and even punished some of them when they came out for work.
Flipkart on Friday said that the government and the local state authorities have provided the much-needed clarification on the functioning of e-commerce during the lockdown, clearly indicating that delivery of groceries and essential goods is permitted under the order.
"E-commerce companies such as Flipkart, Amazon, BigBasket, Grofers, Zomato, Swiggy and others have been assured of the safe and smooth passage of their supply chain and delivery executives by local law enforcement authorities. "This assurance has led to several of these companies resuming their services, especially in key categories - Grocery and essentials," the statement said.
Last Updated Mar 29, 2020, 5:24 PM IST