Coronavirus: Kerala CM Pinarayi Vijayan writes to PM Modi for clearance of road blockage
Amid a spurt in coronavirus cases, Kerala chief minister Pinarayi Vijayan has sought Prime Minister Narendra Modi's intervention with respect to the action of Karnataka Police, which has resulted in Thalassery-Coorg state highway 30 being blocked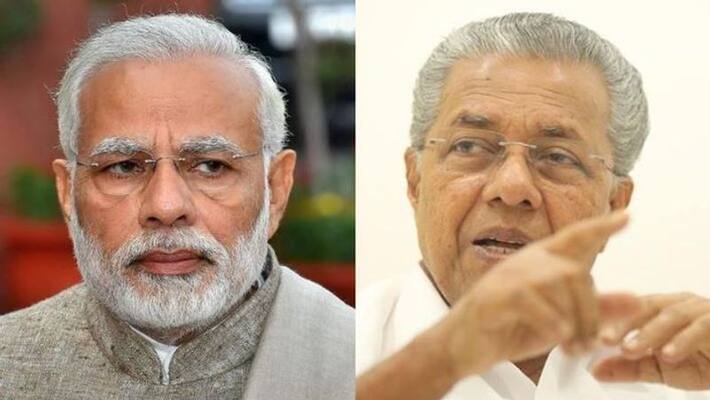 Thiruvananthapuram: Kerala chief minister Pinarayi Vijayan has asked Prime Minister Narendra Modi's intervention with respect to the action of Karnataka Police, which has resulted in blocking Thalassery-Coorg State Highway 30. In a letter addressed to Prime Minister Narendra Modi, Vijayan said that during this coronavirus crisis, this route is a lifeline for the flow of essential commodities to Kerala.
The road connects Kerala with Coorg in Karnataka via Veerajapettah. The chief minister also said in the letter that vehicles carrying essential commodities will have to travel through a longer route to reach Kerala. 
Pinarayi Vijayan requested the Prime Minister to urgently intervene in the matter so essential commodities will reach the state quicker.

Coronavirus in Kerala:
Kerala chief minister Pinarayi Vijayan, during a press meet on March 27, said that it is not a good day for Kerala as the state has reported 39 positive cases of coronavirus. CM added that with these 39 cases, the total number of positive cases has reached 164.
Among the 39 cases, 34 are from Kerala's Kasaragod district. The chief minister also requested the Keralites to pay heed to the situation and stay at home.
 
Last Updated Mar 28, 2020, 10:21 AM IST