Coronavirus: Kerala and West Bengal report another death each, fatalities at 32 in India
The Union health ministry maintained that the deadly virus was still in the local transmission stage in India and that it is yet to move to the community transmission phase. The Supreme Court cautioned that fear and panic are becoming a bigger problem than the coronavirus.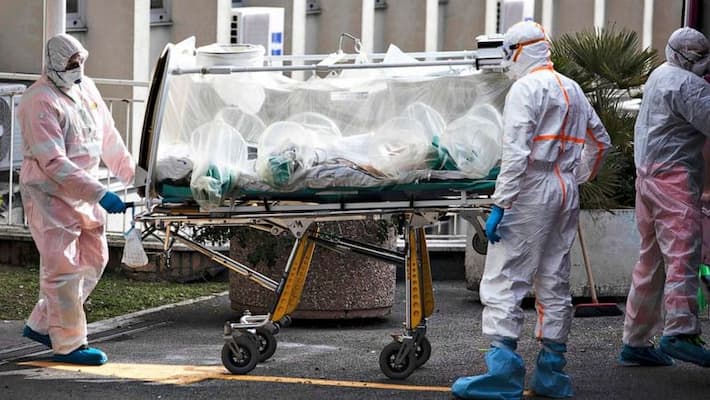 Thiruvananthapuram: Kerala recorded a second death due to coronavirus infection. A 68-year-old Abdul Azeez from Thiruvananthapuram died at Thiruvananthapuram Medical College today.
The source of his infection is yet to be ascertained. The patient did not have a travel history to any foreign country, but had attended some weddings. He had high BP and thyroid issues, and was on ventilator support for five days. During treatment, he acquired kidney issues and was also undergoing dialysis.
Meanwhile, West Bengal reported third coronavirus casualty as an elderly female patient fell victim to the infection. She had travel history to Dooars in North Bengal, along with 3 other families (a team of 15 members) and returned on March 21. She was admitted at the Howrah District Hospital on Sunday with COVID-19 symptoms.
There have also been allegations of gross negligence in handling the patient by hospital authorities. She was admitted in general bed instead of isolation ward. Nurses and hospital staff have agitated against the negligence.
India reported the biggest single-day spike in new COVID-19 cases at 200 as the total tally of confirmed novel coronavirus cases crossed 1,300. Meanwhile, the death toll due to the deadly virus has jumped to 32.
This was after six people from Telangana who attended a religious gathering at Nizamuddin in Delhi died due to COVID-19.
While, the Union health ministry has said that the novel coronavirus is in the local transmission phase in India and has not yet reached the community transmission stage, the Supreme Court has warned that the fear and panic due to COVID-19 are fast becoming bigger problems than the contagion itself.
Last Updated Mar 31, 2020, 10:46 AM IST