Coronavirus: India lifts ban on export of hydroxychloroquine and paracetamol
Responding to the growing need and demand from across nations led by US President Trump, India has partially opened up exports of hydroxychloroquine and paracetamol, which are crucial to the global fight against coronavirus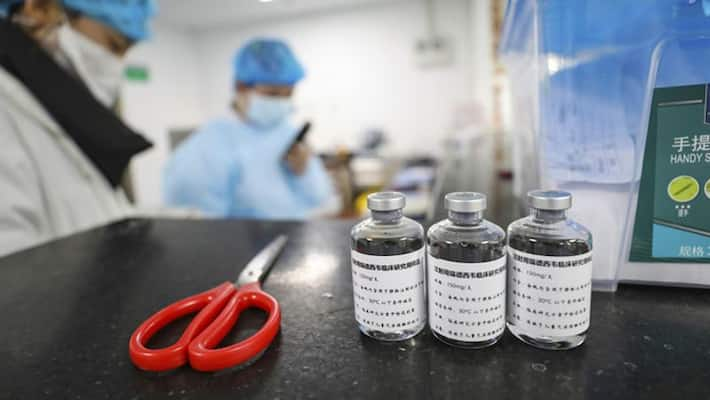 New Delhi: Amid growing pressure from countries like the US and ease of supplies from China, India on Monday lifted the curbs on exports of 13 active pharmaceutical ingredients (APIs) and their formulations.
Around 30 countries including Saarc nations and key global partners globally including West Asia had asked India to lift the ban on the export of hydroxychloroquine, used for COVID-19 treatment. Besides, American President Donald Trump in a statement had asked Prime Minister Narendra Modi to allow exports of medicines already ordered by the US.
The government on Monday decided to free up exports of all medicines, but kept hydroxychloroquine and paracetamol exports on a restricted list. Exports of these two items will be decided by the ministry of external affairs (MEA) along with the department of pharmaceuticals, depending on the extent of COVID infection in that country. India is the world's largest producer and exporter of hydroxychloroquine.
India also imposed a ban on export of HCQ (API and its formulations) after the drug came into limelight for its curative properties in treating COVID-19 cases. In the last week of March, the government had allowed exports on a 'case-to-case' basis on humanitarian grounds from special economic zones and export-oriented units. However, on April 4, India imposed a blanket ban.
India has cleared the use of the drug as a prophylactic for frontline healthcare workers, directly exposed to the virus, but not yet as treatment, citing insufficient data.
But the use of hydroxychloroquine is gaining acceptance among countries clutching at straws while the virus claims thousands of lives around the world.
Monday's decision came days after Trump's phone call, which sharpened focus on India's strategic relationships, in fact, all the leaders who have called Modi are India's close strategic partners. India will honour all its pending orders, sources said.
Last Updated Apr 7, 2020, 9:06 AM IST