Coronavirus crisis meeting ends on bitter note, Karnataka DCM, Bengaluru top cop lock horns
According to reports, Karnataka deputy CM Ashwath Narayan accused Bengaluru police commissioner Bhaskar Rao of accepting bribe while meeting representatives of food delivery companies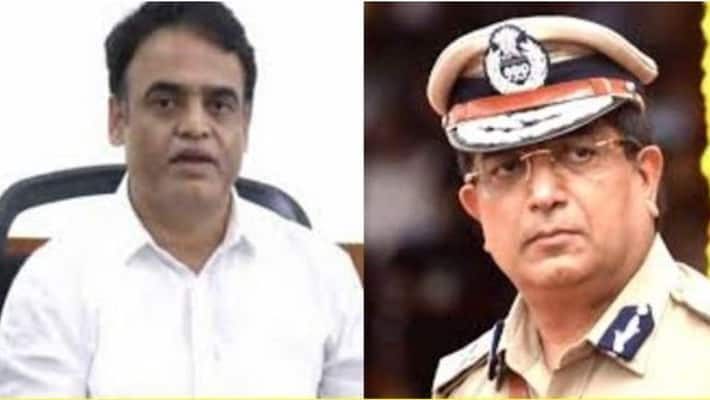 Bengaluru: A high-level meeting chaired by Karnataka chief minister BS Yediyurappa on tackling coronavirus epidemic in the state on Thursday turned bitter when deputy chief minister (DCM) Ashwath Narayan went on a tirade against Bengaluru police commissioner Bhaskar Rao. 
DCM Ashwath Narayan accused Bhaskar Rao of receiving bribes for allowing some service providers to function during the current lockdown, and the latter tearfully offered to resign to prove his innocence.
According to reports, it is said that that the DCM felt that since the Rao met the representatives of food delivery companies, he had taken a bribe from them to issue passes.
"You are making things difficult for small shopkeepers, while you give a free pass to big e-commerce players for whatever you have received in return," Narayan is said to have alleged, according to a report on The New Indian Express. 
But as per media reports, the police commissioner took a call to deny Narayan's demand of issuing more passes to delivery executives so as to maintain lesser people on ground owing to fears of the spread of coronavirus (COVID-19). 
The DCM is said to have lost his cool and made unsubstantiated allegations of corruption against Bengaluru city police commissioner Bhaskar Rao. This act of the deputy CM is said to have left all those present in shock.
Taken aback, Bhaskar Rao became emotional and clarified with tears in his eyes that no such thing happened. Hurt by the allegations, Bhaskar Rao offered his resignation and walked out, according to sources, despite chief minister Yediyurappa's attempt to pacify him.
 
Last Updated Mar 27, 2020, 3:36 PM IST