Coronavirus confection in Kolkata: People savour corona sweets that melt in the mouth

The lockdown might be painful and frustrating for people, but sweet lovers have something to celebrate. Hindustan Sweets are making new kinds of cupcakes and cookies. These cakes and cookies inspire us to take a break from suffering the coronavirus dread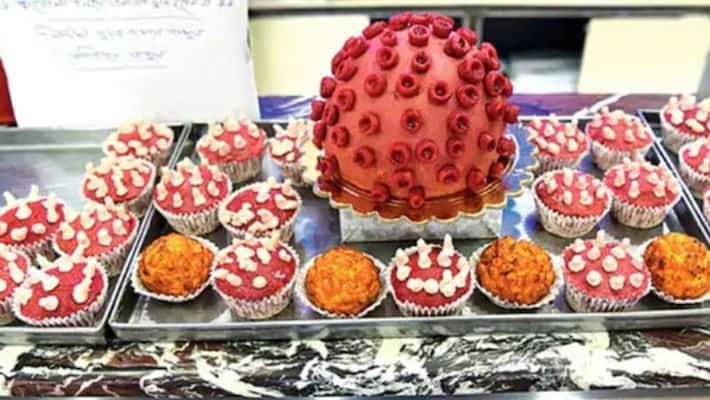 The world is going through a lull due to coronavirus. Not a single person can sleep in peace without thinking about coronavirus that put us in this situation. However, to lighten up the mood Hindustan Sweets has taken an initiative.
Hindustan sweets has started making cakes and cookies which look like coronavirus and this has intrigued sweet lovers.
The management has decided to bring a smile on the face of whoever visits their outlet. Even though at this point of time the number of customers will be very less, the management of Hindustan Sweets is leaving no stone unturned to bring about happiness.
Owner of Hindustan Sweets Ravindra Kumar Paul said, "As coronavirus has stirred up a lot of tension everywhere, we are trying to do our best to keep the situation as light as possible. During this pandemic situation we might not help people overcome their fear but can surely cause a few smiles with these corona looking cupcakes, sweets and cookies." 
Last Updated Apr 7, 2020, 7:37 PM IST