Cabinet secretary Rajiv Gauba quashes reports claiming extension of coronavirus lockdown
Referring to a report carrying the headline 'Modi govt could extend coronavirus lockdown by a week as migrant exodus triggers alarm', Prasar Bharati said the news is fake. Rajiv Gauba said there is no plan of extending the 21-day lockdown.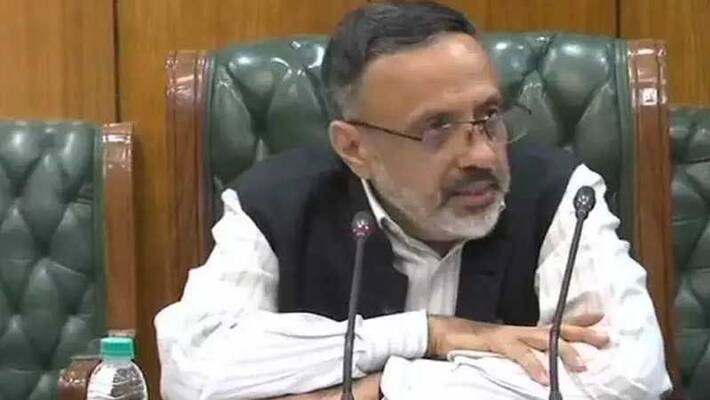 New Delhi: The government on Monday said there was no plan to extend the 21-day lockdown which came into force on Tuesday midnight.
The Press Information Bureau (PIB) of the ministry of information and broadcasting tweeted saying Cabinet secretary Rajiv Gauba has denied media reports claiming that the government will extend the coronavirus lockdown.
"There are rumours & media reports, claiming that the Government will extend the #Lockdown21 when it expires. The Cabinet Secretary has denied these reports, and stated that they are baseless," it said.
Cabinet secretary Rajiv Gauba said that there are no plans to extend the lockdown period beyond the current 21-day announced by Prime Minister Narendra Modi on March 24 to fight the coronavirus pandemic.
He expressed surprise on reports that the lockdown could be extended.
"I'm surprised to see such reports, there is no such plan of extending the lockdown," Cabinet secretary Rajiv Gauba said on reports that the lockdown could be extended.
After a day's Janata Curfew on March 22, Prime Minister Modi on March 24 announced a countrywide lockdown from March 25 for a period of 3 weeks. The nationwide lockdown will continue till April 14.
The 21-day lockdown is aimed at checking the spread of the coronavirus.
Following the lockdown, there has been a massive exodus of migrant workers from big cities to their villages after being rendered jobless.
The government has also constituted 11 empowered groups for planning and ensuring implementation of Covid-19 response activities. The 11 teams will comprise 80 senior civil servants. Total number of cases in India have crossed the 1,100 mark.
 
Last Updated Mar 30, 2020, 12:20 PM IST