#9Baje9Minutes: Minor fire broke out near Solapur airport, no casualty reported
According to the official, dry grass around the Solapur airport may have been set on fire by someone though the exact cause is still being
ascertained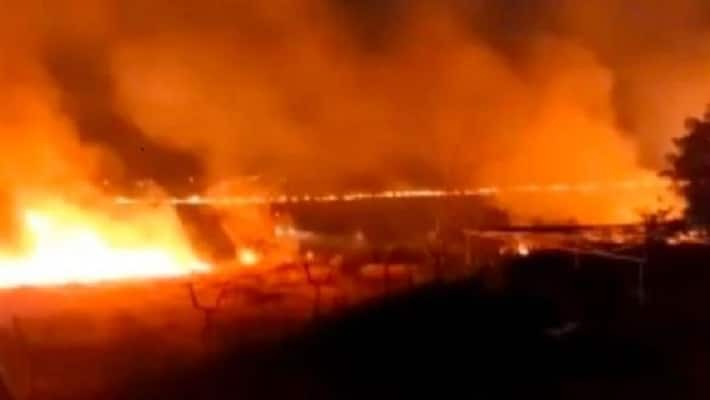 Pune: Prime Minister Narendra Modi had asked people to take up the task of lighting candles and diyas at 9 pm on Sunday for 9 minutes. But even as most complied with lit candles on their window sill, or diyas in their courtyards, some resorted to bursting crackers.
A minor fire broke out on a stretch of grass near the runway of the Solapur airport in Maharashtra on Sunday night, a fire brigade official said.
According to the official, dry grass around the airport may have been set on fire by someone though the exact cause is still being ascertained.
Prima facie, firecrackers burst by some people while responding to PM Modi's call to switch off lights at 9 pm might have sparked the blaze, the officer added.
Also watch: Diya Jalao: India at 9pm - Nation lights up with hope to dispel darkness of COVID-19 scare
Once the blaze started, it quickly spread into the airport premises, he said, adding that around eight fire tenders were rushed to the spot.
"The fire broke out at 9:30 pm. We sent four fire tenders to the spot and the fire was extinguished within 15 to 20 minutes," he said.
There was no casualty or damage to the airport, around 400km from Mumbai, the official said.
Local fire officer Kedar Awte said, The fire broke out around 7 pm and was brought under control soon after.
Guardian minister of Solapur district, Jitendra Awhad took to Twitter to dispel fears about the incident.
Last Updated Apr 6, 2020, 8:44 AM IST