Education Ministry reforms JAB to ensure seamless JEE main, advanced exams
The JEE Apex Board will have the ultimate authority to establish policies, rules, and regulations for conducting the JEE Main exam and will collaborate with the organising institution of JEE (Advanced).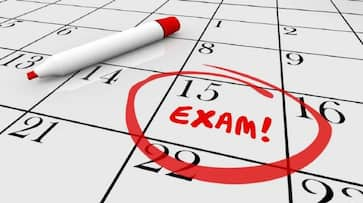 The Ministry of Education has released a notification detailing the Board's restructuring and administrative framework governing the Joint Entrance Examination (JEE) Apex Board (JAB). The JEE is the admission test for undergraduate engineering programmes at Indian Institutes of Technology (IITs), National Institutes of Technology (NITs), and other Centrally Funded Technical Institutions (CFTIs). This body is in charge of managing the JEE.
The announcement states that all concerns pertaining to technology (software) support would be managed by the National Testing Agency (NTA). When the agency needs help with other backend operations, such pre- and post-examination activities, including submitting online applications, it can turn to the Centre for Development of Advanced Computing (C-DAC).
To ensure the seamless administration of the JEE (Main) and JEE (Advanced) Entrance Examinations for the years 2024 and 2025, the responsible authorities has advised the JEE Apex Board (JAB) to undergo reform.
The JEE Apex Board has the last say on policies, guidelines, and procedures related to administering the JEE Main test and working with the organisation that organises JEE (Advanced).
The JEE (Main) test will be administered across the country with administrative and logistical assistance provided by the National Testing Agency (NTA).
The Joint Admission Board (JAB) of the IIT system will remain responsible for supervising the JEE Advanced administration.
Support for information technology (software) and backend help for pre- and post-examination operations, such as online application form submission, will be provided by the National Informatics Centre (NIC) and C-DAC.
The transparency processes established by the IT system for JEE (Main) and JEE (Advanced) will be maintained.
Last Updated Oct 19, 2023, 3:59 PM IST