5 Advantages of Taking a PNB Home Loan in India
With pocket-friendly Home Loan EMIs and reasonable interest rates, PNB Home Loan allows borrowers to make their house purchase possible.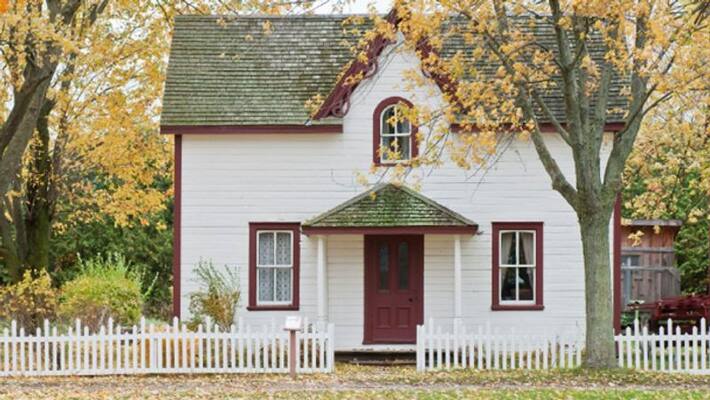 Saving money to purchase a dream house might take several years of patience, and most people don't want to wait that long. When you find a property you desire, the property won't stay for long in the market. And even if it remains unsold, its price may increase, making it out of reach. That is why most prospective homebuyers finance the home purchase with a Home Loan.
With pocket-friendly Home Loan EMIs and reasonable interest rates, PNB Home Loan allows borrowers to make their house purchase possible. Read on to learn the top five advantages of taking a PNB Housing loan in India.

1. High LTV Ratio
Loan companies do not fund 100% of the property purchase. They pay a percentage of the price, and the borrowers must pay the remaining amount as a down payment. At PNB, a high LTV ratio of up to 90% means you must pay a minimal amount from your pocket. PNB Home Loan helps borrowers keep their savings intact for emergencies while meeting their home finance requirements.

2. Flexible Repayment
PNB Housing allows borrowers to get a Home Loan with flexible repayment terms of up to 30 years. The loan company does not force its borrowers to repay the loan amount at go. Since borrowers have the freedom to choose a loan term, they do not feel any monetary pressure for repayment. And with access to the PNB Home Loan EMI calculator, borrowers can select a repayment term and choose an EMI they can afford. By the time the loan term ends, an individual gets home ownership without any financial stress.
3. Minimal PNB Home Loan Interest Rates 
The interest rate makes a Home Loan expensive. A PNB Home Loan interest rates are low (8.75% per annum onwards), enabling people to return the loan at a minimal additional cost. 
4. Different Types of Home Loans Available
A single Home Loan scheme might only suit some people's needs. Some want a Home Loan to purchase a readymade house, while others want funds to construct it from scratch. That is why PNB offers different types of Home Loans that people can borrow according to their unique needs. These include Home Loans for construction, extension, improvement, plot loan, and loans for NRIs. Aspiring borrowers can evaluate their needs and apply for the loan type that best suits their requirements.
5. Tax Benefits
Many prospective homebuyers have sufficient funds to pay the property's cost upfront, but still, they take a PNB Home Loan to avail of the tax benefits. Paying for real estate from savings is not the smartest move, as it consumes most of the emergency funds and causes a financial crunch. 
On the contrary, purchasing a house with a Home Loan attracts tax waivers. Under Section 24(B) of the Income Tax Act 1961, a borrower can get a tax exemption of up to Rs. 2 Lakh on the interest charges. And an exemption of Rs. 1.5 Lakh on the principal amount under Section 80(C). There is no reason to leave these tax savings on the table.
Besides these advantages -
The eligibility criterion is also flexible,
Processing charges are negligible,
There are options to co-apply,
Overdraft facilities,
And top-up facilities are some of the best reasons to apply for a Home Loan from PNB Housing in India. After knowing all these advantages, apply for a Home Loan from PNB now and become a proud homeowner in no time without paying for it upfront.
Disclaimer: This is a featured content
Last Updated Dec 30, 2022, 9:50 AM IST