Bengaluru gangster hacked to death in broad daylight
Lakshmana faced 25 cases against him. The gangster walked out on bail two weeks ago and was hacked to death near the ISCKON temple by five men with lethal weapons.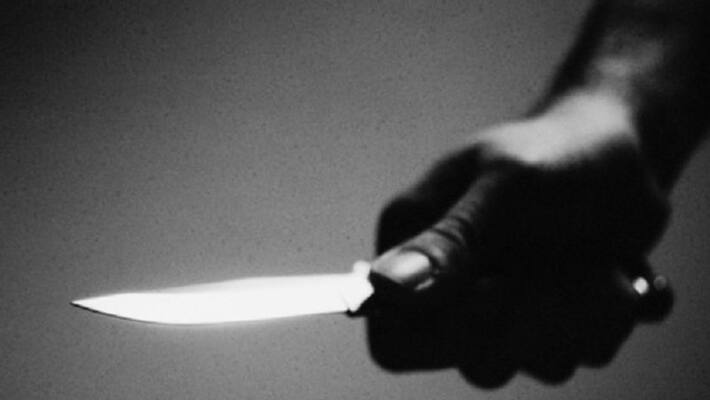 Bengaluru: Noted gangster Lakshmana, who walked out on bail two weeks ago, was hacked to death in broad daylight near the ISCKON temple, Mahalakshmipuram, Bengaluru, on Thursday. Lakshmana was accused in more than 25 cases including murder and land grabbing.
It is said that personal rivalry might be the reason for this brutal killing of Lakshmana allegedly by a five-member group.
The murder has been captured in the CCTV camera installed at a nearby place and the police are trying to nab the accused.  
Lakshmana was arrested in December after a raid at his house, where huge amount of unaccounted cash and documents were found. He had come out on bail two weeks ago. The raid was conducted following a complaint filed by a Bengaluru couple, who accused Lakshmana of residing in their house for two years and refusing to vacate the house.
According to reports, Laskhmana was returning home in his Innova car when he was chased by five men in a Scorpio car near Mahalakshmipuram. They managed to stop Lakshmana, threw chilli powder on his face, dragged him out of the car and hacked him to death in the middle of the road at 12.45 pm.
The police reached the spot and shifted Lakshmana to MS Ramaiah hospital at 1.10 pm, but the doctor declared him dead.
Lakshmana, along with his brother Rama, had come to Bengaluru in the 1990s. Both were involved in criminal activities. Lakshmana was also working for another gangster Koti Rama. In 2005, Koti Rama, along with Lakshmana and others, was arrested in the murder case of gangster Machcha Manja. However, Lakshmana managed to obtain bail, but reportedly started neglecting Koti Rama, who was still inside the jail. Lakshmana is believed to have befriended Koti Rama's rivals.
This made Koti Rama his rival and it is speculated that his team might be behind the murder of Lakshmana.
Last Updated Mar 8, 2019, 5:23 PM IST