YSRCP leader stages protest outside State Home Minister's residence over police brutality
YSRCP Kakinada youth leaders Jakkampudi Raja protests before AP Home Minister Chinarajappa's home
He demands the suspension of Ramachandrapuram SI Nagaraju
Raja was manhandled and arrested by the SI on October 29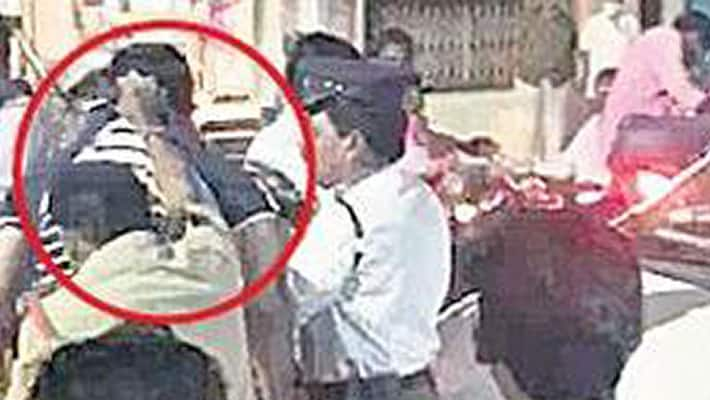 YSRCP Kakinada youth leader Jakkampudi Raja staged a protest outside state Home Minister Nimmakayala Chinarajappa's residence in Timmapuram alleging police brutality over a petty parking row.
Raja demanded action against one local Sub Inspector K Nagaraju, who brutally attacked him over a parking issue. Raja along with brother and a few other party workers sat on a protest outside Chinarajappa's residence from 11 pm.
The agitators demanded that Ramachandrapuram SI K Nagaraju. Raja should be suspended. Raja claimed that on Oct 29, Raja was brutally manhandled by the SI over a small parking row. According to witnesses, Raja parked his vehicle before a shop while his wife went to make a purchase. She left their four month old baby with Raja.
SI came and asked Raja to move the vehicle as it was blocking traffic. Though Raja asked for a moment's time since he had the baby, the SI rudely dragged Raja from the vehicle and attacked him. He was also later taken to the police station.
The minister was not home when the incident took place.
Last Updated Mar 31, 2018, 6:32 PM IST