Revanth Reddy condemns news of loyalty switch from TDP to Congress
TDP working president Revanth Reddy joining Congress has been the highlight of political circles in the Telugu States for the past four days.
TDP, in both AP and Telangana, has criticised and commented directly or indirectly targeting Revanth.
Now, Revanth comes out in the open and condemned reports of his switching loyalty to Congress.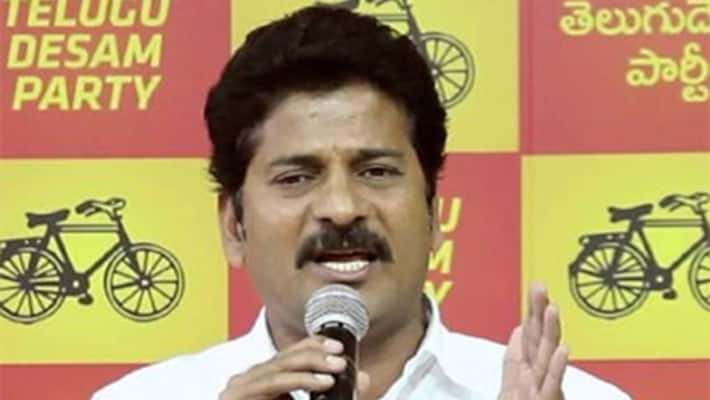 Telangana TDP (Telugu Desam Party) working president Revanth Reddy, on Sunday, condemned news of his defecting TDP to join Congress. Speaking to the media at his hometown Kodangal, he expressed his dissatisfaction with them for creating confusion and chaos among the TDP leaders and the party supporters. He condemned the reports of his switching loyalty to Congress stating that politics is not about parties but it is about serving people and working for their development.
He said that he would discuss all the issues with his leader and Andhra Pradesh Chief Minister Nara Chandrababu Naidu once he returns back from foreign tour.
"I am requesting leaders of all political parties not to confuse people with misleading statements. I urge media also not to highlight such news which confuse cadre," he said.
Revanth Reddy also said that TDLP (Telugu Desam Legislature Party) meeting will be held on 26th of this month and it would discuss issues like farmer's loan waiver, fee reimbursement, tribal and Muslim reservations and other people's problems to be raised in the Assembly.
There were reports in the media that Revanth Reddy had recently met Congress Vice President Rahul Gandhi and that he would be switching parties.
Last Updated Mar 31, 2018, 6:55 PM IST