Rayalseema becomes the new battlefield for BJP and TDP
Andhra Pradesh Chief Minister Chandrababu Naidu and Telugu Desam Party has been breathing down BJP's neck for allegedly not giving the state enough importance in the Union Budget 2018
BJP unfolded its 'Rayalaseema Declaration' and blamed Chandrababu Naidu for the backwardness of Rayalaseema
The BJP has sixteen demands from the state government to develop the neglected region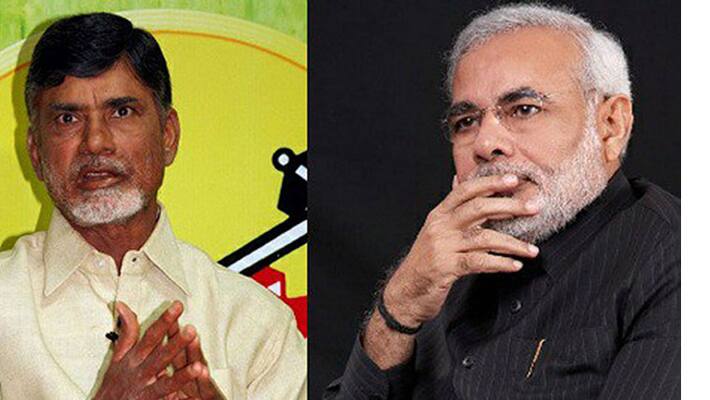 Andhra Pradesh Chief Minister Chandrababu Naidu and Telugu Desam Party has been breathing down BJP's neck for allegedly not giving the state enough importance in the Union Budget 2018. However, BJP is trying to hit back at its NDA partner by raking up an issue about Andhra's backward region Rayalaseema.
At a state executive meeting in Kurnool on 23 February, the BJP unfolded its 'Rayalaseema Declaration' and blamed Chandrababu Naidu for the backwardness of the region.
At a convention in Kurnool, BJP leaders from Rayalaseema including state general secretary S Suresh Reddy and national executive committee member Shanta Reddy asked the state government to immediately declare a location in Rayalaseema as the state's second capital.
The BJP has sixteen demands from the state government.  Some of them as reported by Deccan Chronicle are:
1)  A Rs 20,000 crore budgetary allocation for Rayalaseema to arrest the deaths of farmers and to control migration
2) A white paper on the amount of money spent in AP in the last three-and-a-half years and spend the funds on pro-rata basis in Rayalaseema
3) Creating a Rs 5,000 crore fund for welfare of the weaver community in the region 
4) Allocation of Rs 20,000 crore for irrigation projects in the region and Rs 10,000 crore for developmental projects. 
Rayalaseema has been facing acute water shortage and also has low infrastructural development. Rayalaseema's demands have mostly gone unmet since the government is busy developing the Capital region.
Last Updated Apr 4, 2018, 7:11 PM IST