Pawan Kalyan's 25th film Agnathavasi is a copy of Ontari Poratam?
Pawan Kalyan's 25th film Agnathavasi is directed by Trivikram Srinivas
Now the film faces allegations that it is a copy of an old film Ontari Poratam
Trivikram though a talented writer, is known for redressing old stories to make new films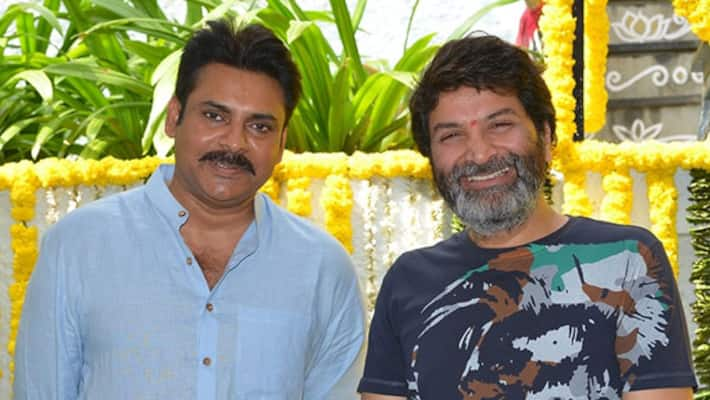 Reports are now doing the rounds that the storyline of Pawan Kalyan's 25th film Agnathavasi was stolen from Ontari Poratam.
Director Trivikram Srinivas though is talented and famous for his dialogues and stories, he is also in the past has been accused of  'copying' old film stories to make new films. Plagiarism is not new in the film industry but it is not appreciated by the film-goers.
His early film Mahesh Babu's Athadu is one of the classics of all times but people compared it to Venkatesh's Varasudocchadu and that it was a revised version of the old one.
His recent hit film A Aa saw a big debacle as the film was a revamped version of 'Meena' novel written by Yaddanapudi Sulochana Rani. He earned the criticism of the audience for not giving credit to the writer though later he amended and added her name in the title card.
Now the same rumour is heard about his upcoming film Agnathavasi with Pawan Kalyan playing the lead role. This film is rumoured to be on the story of Venkatesh's Ontari Poratam, a revenge drama which has Jayasudha in a key role. In Agnathavasi, the role is reported to be played by Kushboo, who changes the identity of Pawan for her game plan.
Rumour also has it that Pawan will tone down on the comedy in this film but there would be a lot of comedy surrounding him. Agnathavasi is the 25th film of Pawan Kalyan which is slated to release in early 2018.
Last Updated Mar 31, 2018, 7:05 PM IST