Chandrababu Naidu again asks TDP MPs to raise special status issue in Parliament
Andhra Pradesh Chief Minister N Chandrababu Naidu today asked TDP MPs to raise the issue of a special status to the state
The Centre, by "failing" to respond to the state's concerns, was causing deep anguish among the people, the Chief Minister said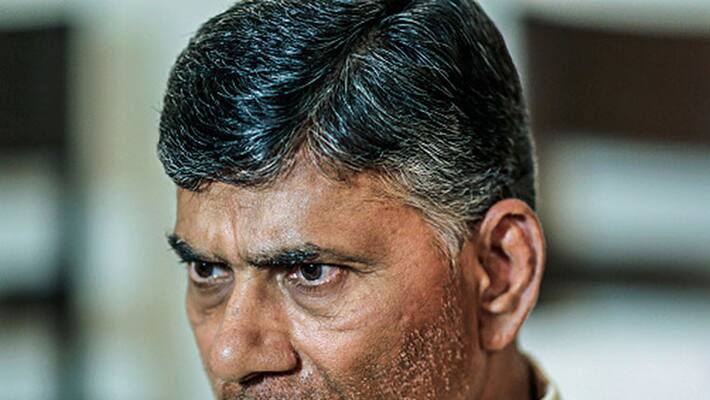 Andhra Pradesh Chief Minister N Chandrababu Naidu today asked TDP MPs to raise the issue of a special status to the state and its revenue deficit during discussions on the Finance Bill in Parliament.
He said the MPs should raise the matter as Parliament could be adjourned sine die after passing the bill.
In a teleconference with the MPs, Naidu asked them to step up the fight in Parliament for the state's rights and echo the aspirations of the people.
"Parliament may be adjourned sine die in the next couple of days after the Finance Bill is hurriedly passed. So, you should raise all our issues and discuss them on the floor of the House," Naidu said.
The Centre, by "failing" to respond to the state's concerns, was causing deep anguish among the people, the Chief Minister said.
Expressing anger over the alleged denial of an appointment to TDP MPs by Railway Minister Piyush Goyal, Naidu wondered whether the BJP's ally was the Telugu Desam Party or the YSR Congress.
"How can he deny an appointment to friendly MPs and grant an audience to the opposition (YSRC) MP? Who is he (Goyal) insulting? Does he insult the state," Naidu asked angrily.
"You should tell the national media that we are not raising any undue demands and that we are only seeking the implementation of the (AP Reorganisation) Act," the TDP chief told his MPs.
Guntur MP Jayadev Galla informed Naidu that he had prepared some amendments to the Finance Bill (to be presented to Parliament) on the Fiscal Responsibility and Budget Management (FRBM) limit, special category status, industrial incentives and a loss of Rs 3,800 crore in tax revenues.
The Andhra Pradesh Assembly had yesterday passed a resolution taking strong exception to the Centre's "careless attitude" in implementing the provisions of the Andhra Pradesh Reorganisation Act, 2014.
The resolution, moved by Naidu, was passed after an over four-hour long debate on the issue.
Last Updated Apr 4, 2018, 7:11 PM IST