Lanka Pratheek's Vaanavillu theatrical trailer released
Official theatrical trailer of Pratheek Prem Karan's Vanavillu was released on Thursday
The film unit is happy that their two and half years hard work is ready to be released
This is the second film of Pratheek after NH7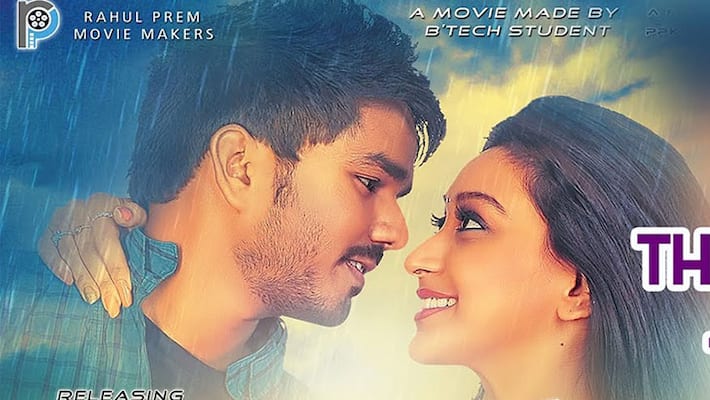 The official theatrical trailer of Lanka Pratheek Prem Karan's Vanavillu was released on Thursday. The trailer produced by Lanka Karunakar Dass was released by actor Kasi Viswanath.
The film is acted and directed by Pratheek and speaking at the release function he said, "For any film, there need to be four pillars and I was able to complete Vanavillu because of those four pillars.
"The film is the hard work of 200 people in two and half years. We plan to release the film this November".
Producer Karunakar speaking on the occasion said, "This is the second film of my son Pratheek after NH7. This film is made to be of social use. The film has all the elements desired for family, youth and society".
"I can see Tamil director Sundar Rajendran qualities in Pratheek," said Kasi Viswanath. "His scenes have lot of clarity. Title shows class while trailer depicts mass," he added.
Vanavillu has Sravya Rao and Visakha as heroines and music is given by Prabhu. Music director Sai Karthik, director Chinni Krishna and actor Anitha Choudhary participated in the trailer launch.  
Last Updated Mar 31, 2018, 6:53 PM IST