Commuters left in a lurch as entire road blocked for Balakrishna's Jai Simha film shoot
Shooting of Balakrishna's film Jai Simha commenced in Visakhapatnam on Friday.
The full-day shoot on Beach Road was a nightmare for the residents as the whole area was blocked
There were huge traffic jams and traffic had to be diverted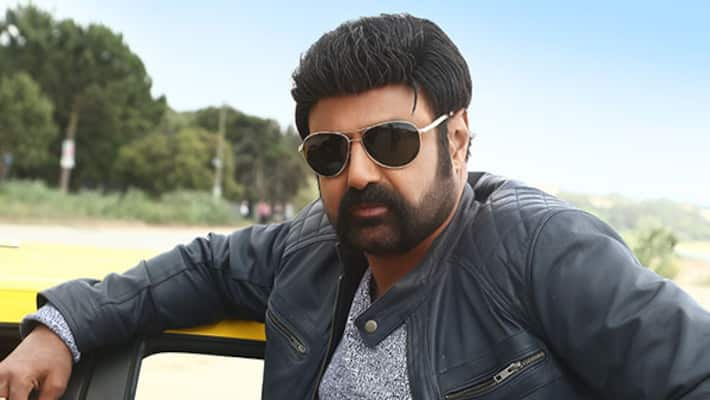 Veteran actor and Telugu Desam Party MLA Nandamuri Balakrishna's 102 film Jai Simha shooting commenced on beach road in Visakhapatnam on Friday causing nightmare to the people in the surrounding areas, tourists, travellers and businessmen.
The film unit started its shooting at 8:00 am near the NTR statue at one of the busiest areas in RK (Rama Krishna) Beach Road. There were traffic jams on the stretch till 5 pm. Police sources said there was a kilometre long-jam on either side from Kurusura submarine to Coastal Battery. 
Ironically, the scene being shot in reality depicted the situation that the residents and commuters on the stretch were facing.Jai Simha film scene was of  protesting political party workers forming a human chain and causing a major traffic jam. Then an angry police officer enters the scene shouts at the party people for causing traffic hazard to the people and disperses them'.
Vizag beach road is one of the most noted destinations for film shooting and permission is given so as to not disrupt the daily life of the people and cause them trouble. The recent Singam 3 of Surya and many of Balakrishna's films were shot in the area but never was there a traffic problem.
This was the first time that the road was fully blocked without any prior intimation and from morning till evening causing problem to school, college and office goers. The residents in the nearby flats had to take a long route for their comings and goings and there was no place to park their vehicles.
Though many a time Prime Ministers and Presidents visited the Beach Road, there never has been a problem with traffic and the road was never fully blocked. People criticised the government saying that the police bent down for the film shooting of Balakrishna.
Vizag Additional Police Commissioner of Traffic Mahendra Patrudu confirmed that the film unit of Jai Simha took permission for Friday and Saturday and promised to control the situation in a better way on Saturday.
Last Updated Mar 31, 2018, 6:44 PM IST