Baby Sindhu, the new boxing champ in the rising
Baby Sindhu won gold medal in the state boxing championship
She is ready to take on the nation as she has qualified to participate in the national competitions
This young girl from Tenali is all set to become the new rising boxing champ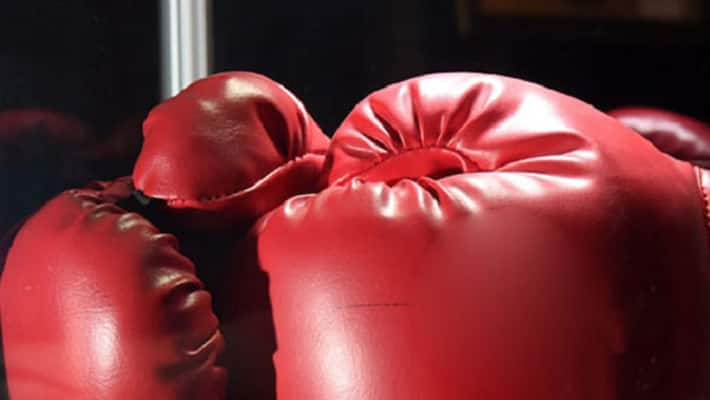 Baby Sindhu from Tenali participated in the School Games Federation Sports event held at Visakhapatnam on October 13, 14 and 15 and won the gold medal in the under-17 63-66 kilos women boxing category. She won gold in her debut performance and got qualified for the National Women Boxing competitions to be held in Haryana from November 2-10.
Sindhu is the daughter of RTC Bus Conductor Sarada and RTC hired bus driver B Krishna Kishore. Sindhu completed her Class X with 8.7 GPA at the local Viveka Public School and is now studying Junior Intermediate in HEC (History, Economics and Commerce) group at Andhra Christian College, Guntur. 
She joined boxing training in Guntur Brahmananda Reddy Stadium immediately after her Class X and didn't pursue Science or Maths as they might hinder her practice.
She was supported in this endeavour by her brother Vishal who is in his graduation. Her brother convinced their parents and supported her in her decision to take up boxing.
Every morning they start from home at 5:00 am in the morning and reach Guntur on the bus at 6:00 am. They train under Hanumanthu Nayak at BR Stadium till 8:30 am and attend college till evening. They have another practice session from evening 5:00 pm to 8:30 pm after which they reach home at 10:00 pm. Sindhu takes permission for extra practice sessions from her lecturers during competitions.
BR stadium conducted selections in September for School Games Federation Women Boxing competitions and Sindhu got selected and won the medal.
"Boxing is very useful for self-defence and anything practised with interest will definitely achieve medals and that's the kick in the game," she said.
Sindhu aims to win the medal in the National championships and then on represent the country at the International level.
Last Updated Mar 31, 2018, 7:06 PM IST