Watch how dog helps woman to start her car stuck in flooded road
A dog pitched in to help a woman save the car stuck in floodwaters in Glasgow.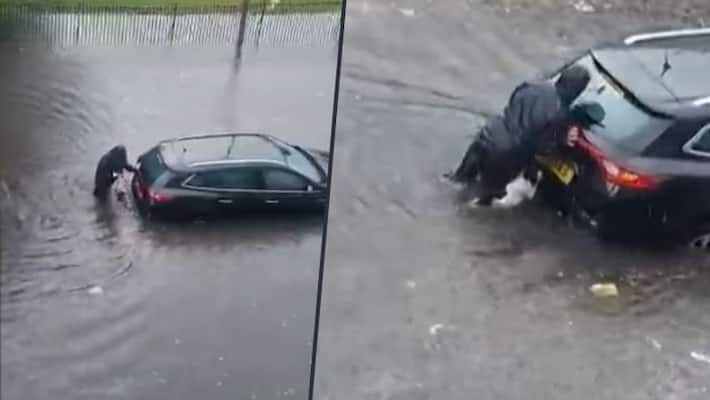 Have you ever thought, why dogs are described as man's best friends? We suggest you watch this video that is emerged on social media. The video shows a car stuck in the flooded road in Glasgow with Lori Gillies and her dog. After a while, the dog can be seen pushing the car in the heavily submerged street. 
The one and half minute long video was shared on Facebook by the dog's owner Lori Gillies. Davie Keel originally recorded the video, who forwarded it to his friend. And later, his friend delivered it to Lori, the owner of Puck. 
The adorable dog, which helped its owner push her car out, has impressed netizens—the heartwarming video accumulated over 250k views and several reactions. Watch the video.
Last Updated Aug 12, 2021, 11:08 AM IST