US urges its citizens to leave Afghanistan as Taliban violence intensifies
In a statement, the US Embassy in Kabul urged its citizens to leave Afghanistan using available commercial flight options immediately. It further noted that amid the security reasons and reduced staffing, the Embassy's ability to assist US citizens in Afghanistan is minimal even within Kabul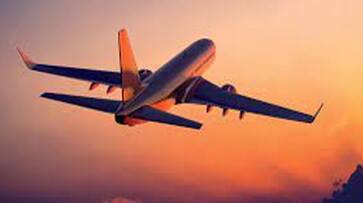 As the Taliban intensified their attacks in recent days, the United States asked its citizens to leave war-torn Afghanistan on Saturday. 
In a statement, the US Embassy in Kabul urged its citizens to leave Afghanistan using available commercial flight options immediately. It further noted that amid the security reasons and reduced staffing, the Embassy's ability to assist US citizens in Afghanistan is minimal even within Kabul.

The Embassy further added that the US citizens in Afghanistan could use repatriation loans if they face any difficulties buying tickets for commercial flights.
Moreover, the US citizens were reminded to enrol in the Safe Traveler Enrollment Program so that the Embassy could keep the citizens updates in any case of emergencies and inform them about evacuation flights for the future. 
In a press briefing on Friday, the White House spokesperson said that the United States is 'closely tracking' and is 'concerned about' retaliatory killings in Afghanistan.
Afghanistan is seeing a spike in violence now. The insurgents have stepped up their offensive after the United States troops started a gradual withdrawal from the country, scheduled to be completed by September 11. 
Last Updated Aug 7, 2021, 4:08 PM IST