Uber driver from Bengaluru dies of coronavirus in England; friend raising funds to help family
A 45-year-old man from Bengaluru died in England due to coronavirus (COVID-19). The man named Rajesh Jayaseelan, who was a Uber driver, leaves behind his wife and two young children. Rajesh's friend Sunil Kumar has set up a fund raising page to help his family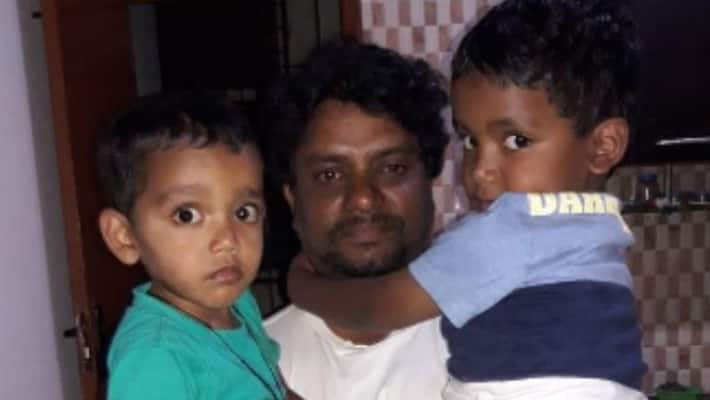 London: A 45-year-old Uber driver, who was from Bengaluru, died of coronavirus (COVID-19) in England.
According to local media reports on Thursday (April 16), driver Rajesh Jayaseelan passed away in a hospital on April 11 after testing positive for the virus. Rajesh was living in Harrow, London.
Also read: 99-year-old World War II veteran who served in India raises millions of pounds
Rajesh had moved to the United Kingdom (UK) from Bengaluru 10 years ago, his friend Sunil Kumar told PA news agency.
Kumar said Rajesh showed symptoms after taking a passenger to the Heathrow Airport on March 25. Later, Rajesh self-isolated himself and when his health deteriorated he drove to Northwick Park Hospital on April 3, Mirror website reported.
Also read: 70 coronavirus vaccines under development, says WHO
"The dad-of-two moved to the UK from Bangalore (Bengaluru), India, a decade ago and worked as a driver for the ride-hailing app for the last few years.
"His wife and two sons, aged four and six, live in India, so video calls between Rajesh and his family were arranged as his condition deteriorated," the website said.
Kumar said, "I spoke to the ward nurse and she said he was very, very sick and the chance of survival was fading. I managed to organise video calls to his family, to his wife, mum and kids, and I got to see him on video as well. A few hours later, the hospital called me to say he had died."
"Kumar has set up a fundraiser on the GoFundMe website to help Rajesh's family, as the driver was the 'sole breadwinner' of the family. The fund, which he said will go towards helping shape the future for his children, has raised more than pounds 6,000," according to Mirror.
On the GoFundMe website fundraise page for Rajesh set up by Kumar, it is written, "During his final days, Rajesh was forced out of his apartment in Harrow & was starving in car for a short while before admitting himself to Northwick Park Hospital on 3rd April. A week later he passed away with no one by his side, neither family nor his friends who were unaware of his situation until the hospital staff reached out during his final hours.
"His family is in shatters, as they look into a very bleak future. This fundraising page has been setup to help Rajesh's family cope with this unbearable & unprecedented loss of their head of the family."
So far, more than 14,000 pounds have been collected.
Last Updated Apr 17, 2020, 12:27 PM IST