Myanmar's Aung San Suu Kyi 'detained by military'
State media and other communications have reportedly been blocked completely.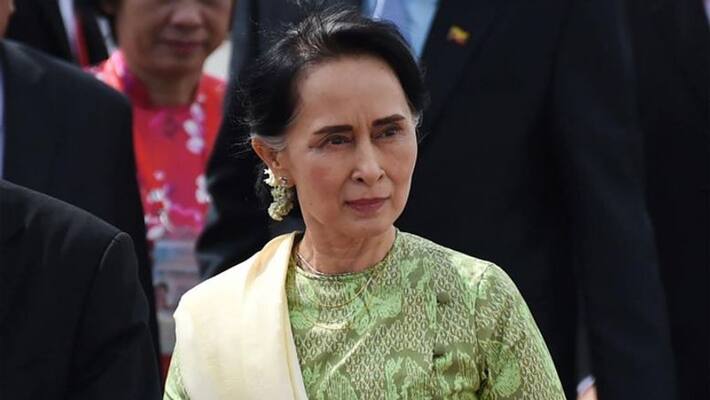 Amid escalating tensions between the civilian government and the powerful military, Myanmar's leader Daw Aung San Suu Kyi was detained in an early-morning raid.
Myo Nyunt, the spokesman for the governing National League for Democracy, was quoted by the Reuters news agency as confirming the detentions of Aung San Suu Kyi and other officials on Monday. 
"The military seems to take control of the capital now," spokesman Nyunt said.
The developments come just days after the United States, the United Kingdom and the European Union urged the country's military "to adhere to democratic norms.
"We oppose any attempt to alter the outcome of the elections or impede Myanmar's democratic transition," said the statement by 16 missions in the country had said.
According to reports, state media and other communications have been blocked completely. 
Meanwhile, India on Monday said it is monitoring the situation closely after Myanmar's military staged a coup and detained senior leader Aung San Suu Ky. 
The military has also declared that it has taken control of the country for one year under a state of emergency.
"We have noted the developments in Myanmar with deep concern. India has always been steadfast in its support to the process of democratic transition in Myanmar. We believe that the rule of law and the democratic process must be upheld. We are monitoring the situation closely," the Ministry of External Affairs said. 
The development came after emerging tensions between military leadership and civilian government over allegations of fraud in elections that held in November last year.
 
The military had ruled the country for over 50 years.
This is a developing story. The story will be updating constantly
Last Updated Feb 1, 2021, 10:15 AM IST