Coronavirus: Man pays hefty fine after breaking quarantine rule 30 minutes early to eat parotha
A man in Singapore had to pay a hefty fine for getting out of his house 30 minutes before his quarantine ended. He went out to eat roti prata (parotha) meal. He was under quarantine as the country fights coronavirus (COVID-19) pandemic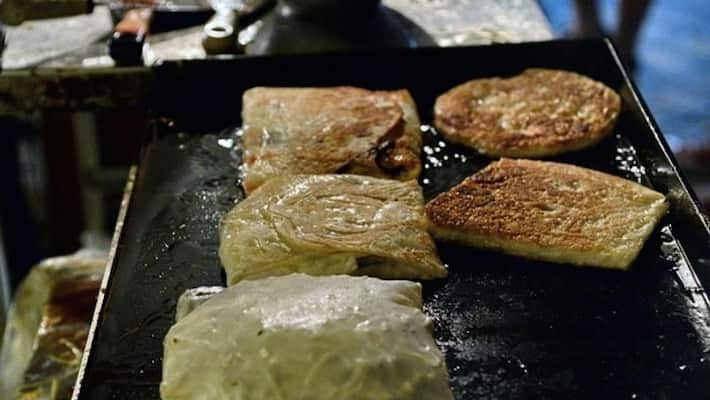 Singapore: A man had to pay a hefty fine after he broke the coronavirus (COVID-19) quarantine rules in Singapore. He was penalised as he ventured out of his home just 30 minutes before his quarantine ended.
This Singaporean was fined Singapore dollars 1,500 (Rs 79,900) for breaking quarantine rules as he headed to a restaurant to eat roti prata (parotha) meal.
Also read: This man received over 1.25 lakh cards on birthday
"Financial adviser Tay Chun Hsien, 22, felt the urge to have breakfast at a neighbourhood shopping mall even though he had only about 30 minutes to go to the end of his quarantine. He left his Choa Chu Kang flat to have his meal, a trip that has proven costly," Singapore's The Straits Times reported on Thursday (April 30).
"Yesterday, the Singaporean was fined $1,500 after pleading guilty to an offence under the Infectious Diseases Act," it added.
Also read: Singapore launches drone delivery
Tay was quarantined till 12 pm on March 22. However,  he left his flat 30 minutes before the deadline, at 11.30 am to eat breakfast. He was in isolation since March 19.
Barrier tapes are wrapped around tables and chairs at a food court during a partial lockdown imposed due to the coronavirus in Singapore
The report added, "He left his home at around 11.30am on March 22. It took him about seven minutes to walk 550m to a food court at Yew Tee Square in Choa Chu Kang Street 62, the court heard.
"After that, he bought a prata meal and sat down at a table inside the eatery to consume it. At around 11.40am, a Certis Security officer made a video call to Tay's mobile phone to check if he was home. Tay was told to return home immediately after he informed the officer that he had left his flat to buy food. The offender complied and he reached his home at around noon."
"At this critical stage in the nation's fight against COVID-19, everyone has a part to play. Persons who are subject to Home Quarantine Orders and other measures...must comply," deputy public prosecutor Norman Yew was quoted as saying by Reuters news agency.
Last week, a man was sentenced to six weeks in jail for breaking stay-at-home orders.
In Singapore, under the Infectious Diseases Act, fines of up to Singapore dollars 10,000 or imprisonment of up to six months, or both, will be imposed on offenders.
Last Updated Apr 30, 2020, 4:30 PM IST