Coronavirus lockdown: 19 Indians stuck at Dubai airport for 3 weeks
Indians, who are stuck at Dubai International Airport, are waiting to hear when they can return home. Flight operations from and to India have been suspended as the country is under a 21-day lockdown due to the novel coronavirus (COVID-19)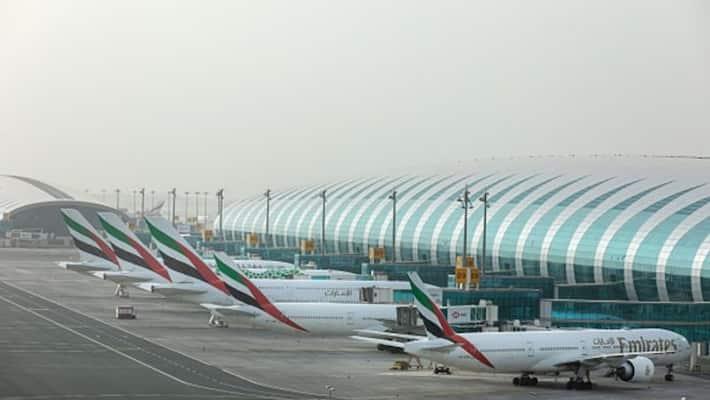 Dubai: As India continues to be under a lockdown due to the novel coronavirus (COVID-19) pandemic, 19 Indians, who are stuck at Dubai airport, are desperate to return home.
According to a report in Gulf News, the stranded Indians, most of them who were in transit in Dubai, are desperate to go home. At present, they are housed at Dubai International Airport Hotel. They were taken to the hotel on March 25. All have tested negative for COVID-19.
Also read: IAS officer returns to work with her 1-month-old baby
From midnight of March 24, India banned all domestic flights. It was from March 22 that international flights were suspended from operating and later it was extended to April 14, the last day of the current 21-day lockdown.
However, most states have supported extending the lockdown till April 30. Still, there is no word on flight operations. A clear picture will emerge tomorrow (April 14) when Prime Minister Narendra Modi will address the nation at 10 am IST.
Also read: COVID-19 patient spits on doctor
One of the 19 Indian nationals stuck at Dubai airport, told Gulf News that he is "comfortable" at the hotel but "desperate" to return to India.
"I have been eating and sleeping and eating and sleeping ever since they put us here. I am comfortable but am desperate to go home," said Singh, an IT professional at a UAE bank. Singh was to board an Emirates flight to Ahmedabad on March 22 but fell asleep in airport's waiting area, according to the newspaper.
"Every few days I send messages to the Indian consulate officials but am yet to hear back from them. Today, I came across a heartwarming news report which said that UAE has offered to repatriate Indians who are stuck in the UAE. I hope that happens soon," added Singh, who has a UAE residency visa. However, all visas have been suspended and he cannot leave the airport now.
Deepak Gupta, another Indian at Dubai airport, said he is worried about his pregnant wife, who is in Delhi. "She needs me by her side. Soon I will complete one month at the airport, I am beginning to lose hope," Gupta, who is stuck at the airport since March 18, said.
Last Updated Apr 13, 2020, 4:59 PM IST