Coronavirus: IAS officer Srijana Gummalla rejoins work with 1-month-old baby in Visakhapatnam
Visakhapatnam: An IAS officer has come in for high praise by netizens for cancelling her maternity leave and rejoining work to serve during these difficult times, due to the novel coronavirus (COVID-19) pandemic. Srijana Gummalla, commissioner, Greater Visakhapatnam Municipal Corporation (GVMC), is back to work with her one-month-old baby boy. On March 27, she tweeted that she is joining back. Srijana is a 2013 IAS batch officer. A Twitter user by name Chiguru Prashanth Kumar was the first to tweet a picture of Srijana, with her baby in the lap, attending a phone call at her office.
Srijana is seen with her husband Raviteja and her baby boy. This picture was tweeted by Raviteja on March 25.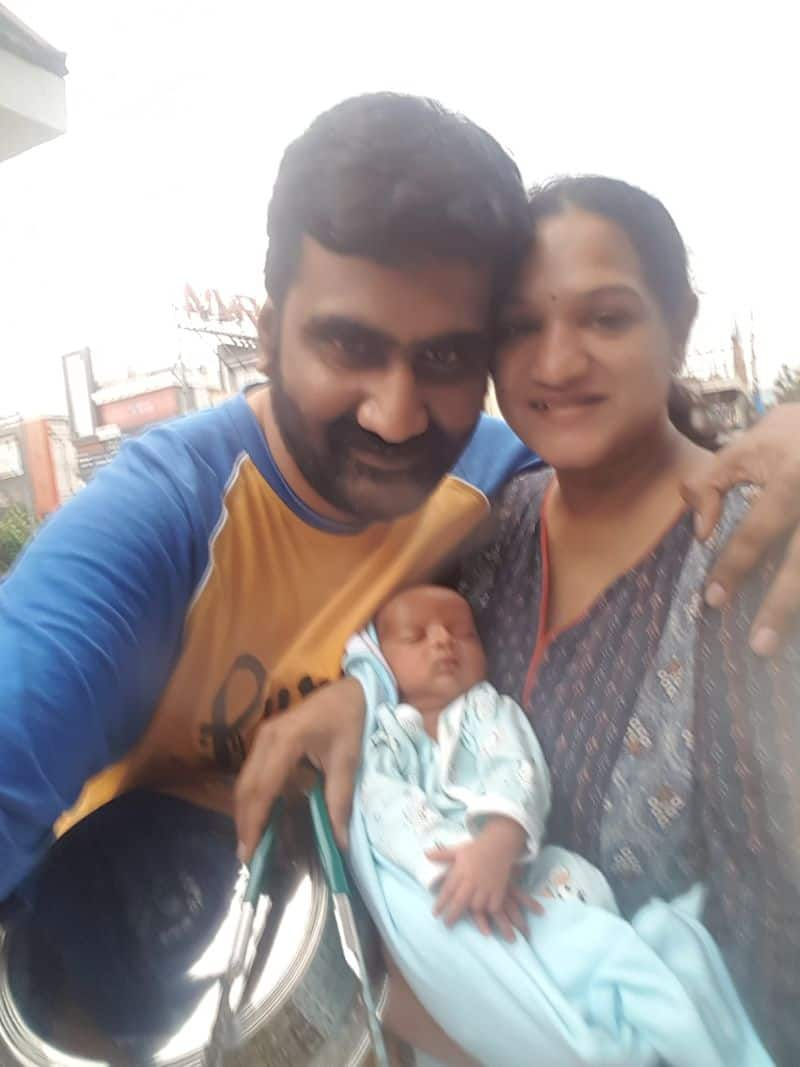 On March 22, Srijana and her family participated in "Janta Curfew" and also thanked the frontline workers by clapping, beating utensils after a call to the nation by Prime Minister Narendra Modi. "On the call of our Honble @PMOIndia @narendramodi and the guidance of our Honble @AndhraPradeshCM @ysjagan we as a family quarantined ourselves #JanataCurfew. Me, @suridu , our 18 day boy & my mom expressed our gratitude to the health workers #FightbackIndia #AndhraFightsCorona (sic)," she tweeted with pictures.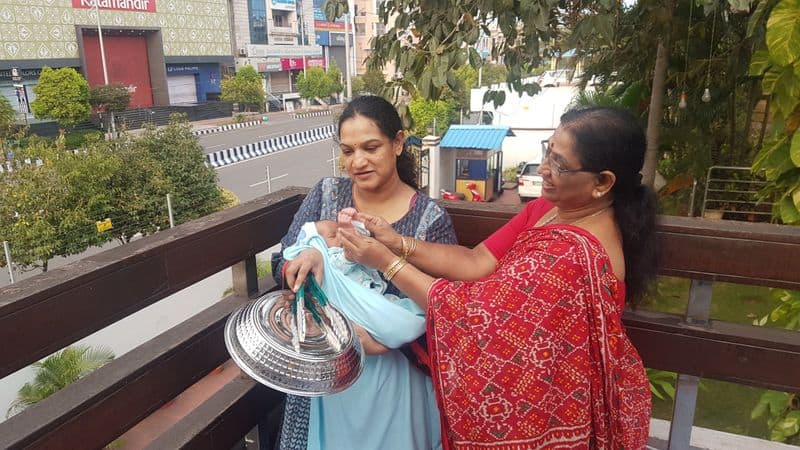 Srijana's mother helps her baby clap, on March 22 as they thanked frontline workers who are fighting against coronavirus.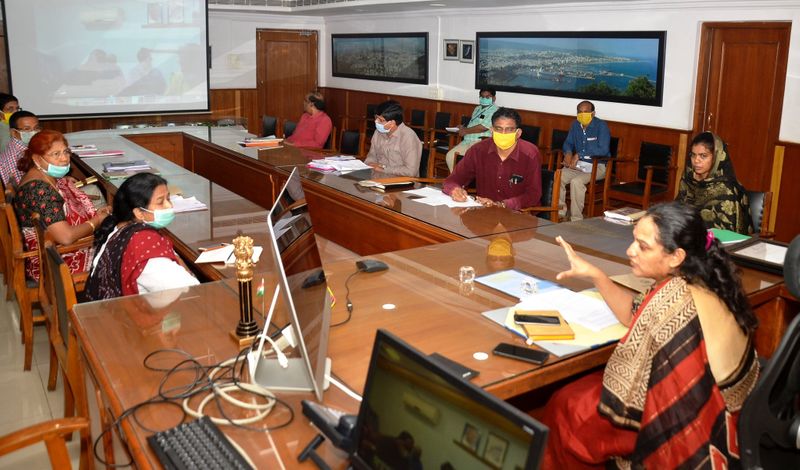 Srijana chairs a meeting at her office.
Srijana said, "Thanks a ton to Pragati Bharat Foundation which has donated personal protection accessories." She was present at the event to distribute accessories.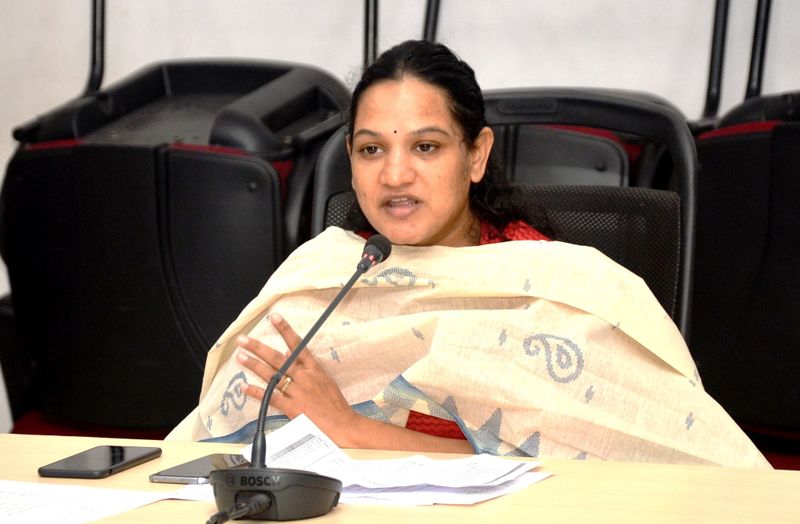 Srijana speaks at her office.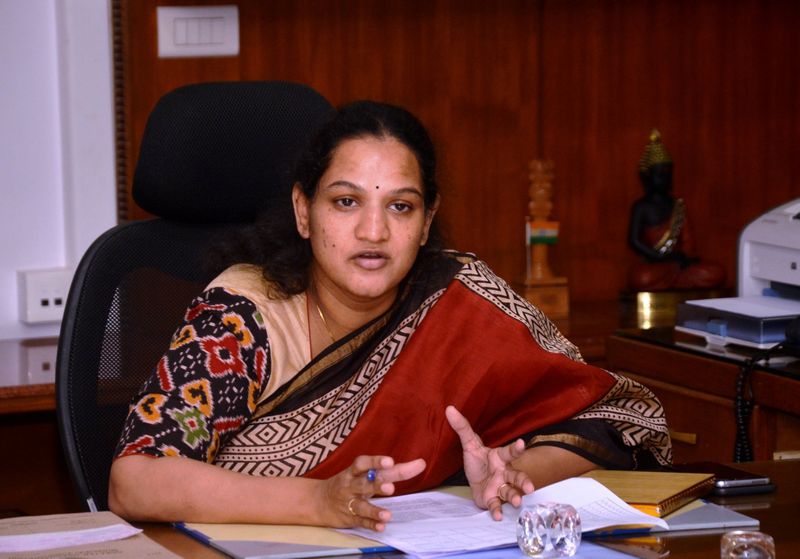 Srijana at her office.
Karnataka BJP leader BL Santhosh took to Twitter to praise Srijana. "Nation is lucky to have such Corona Warriors," he wrote.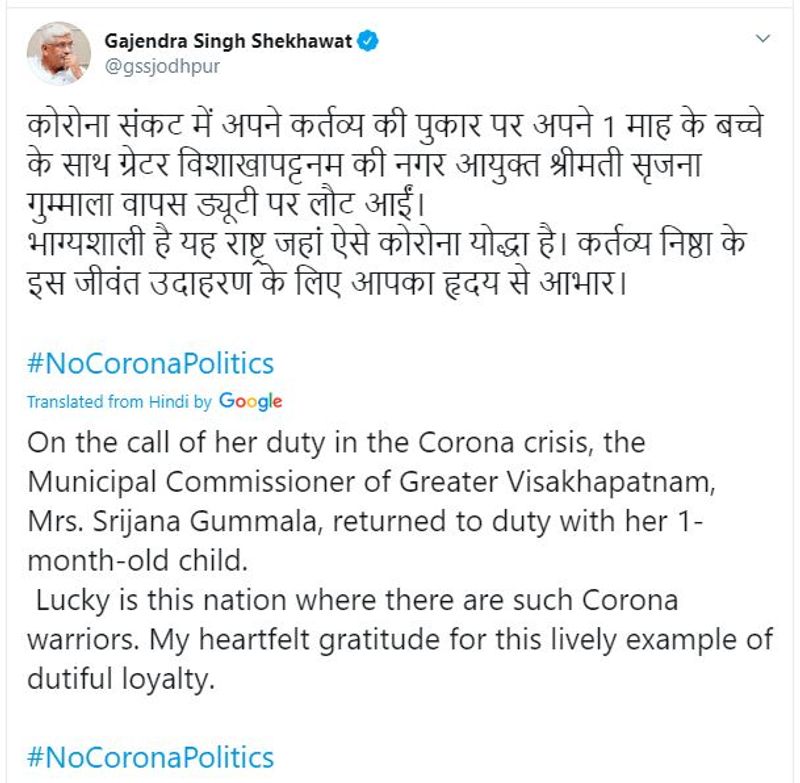 Union minister Gajendra Singh Shekhawat praised Srijana on Twitter.
This picture was tweeted by a Twitter user. Srijana is seen with her baby in her office after cancelling her leave and returning to work last month.
Srijana also participated in PM Modi's "Diya Jalao" campaign.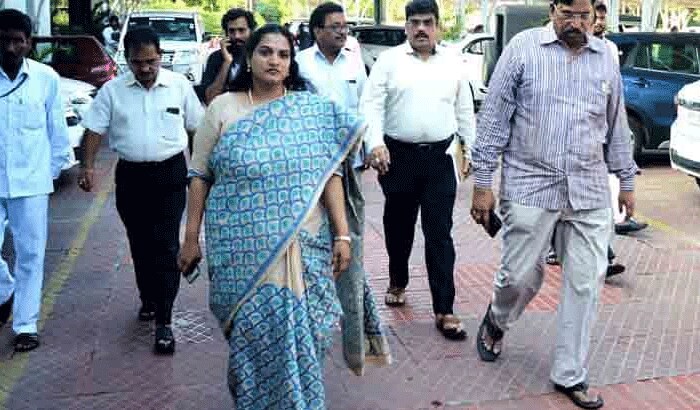 Srijana with officials.