Coronavirus: Here's why bicycle sales have shot up in US
More and more Americans are buying bicycles amid the coronavirus (COVID-19) pandemic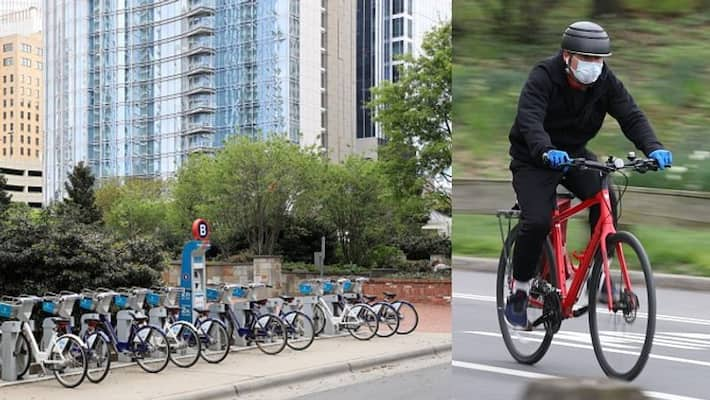 New York: As the US continues to fight the coronavirus (COVID-19) pandemic, more and more Americans have started buying bicycles. And, there is a big reason for the surge in bike sales in the country.
America has been among the worst-hit by the virus. Over 7 lakh coronavirus cases have been confirmed and more than 32,000 have died so far.
Photos: Lions sleep on road during lockdown
Amid the rapid spread of the virus, Americans are not too keen to use the public transport when things return to normalcy. This has led to them buying bicycles for daily commute. Using public transport makes people vulnerable to the virus.
Also read: Facebook's new feature to combat COVID-19 misinformation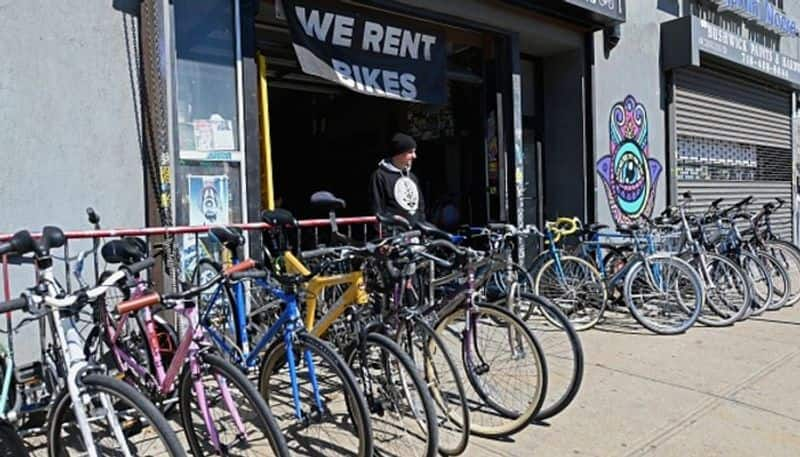 Social distancing has been recommended to stop the spread of the virus and Americans' way is to use their bikes and go solo to wherever they want to go.
News agency Reuters interviewed retailers and a major manufacturer who confirmed surge in bike sales.
John Donohue, a Brooklyn-based artist who bought a bike two weeks ago, told Reuters, "I'm 51 and healthy, but I don't want to get on the subway." He doesn't own a car and said he's not sure when he'll be comfortable on mass transit again.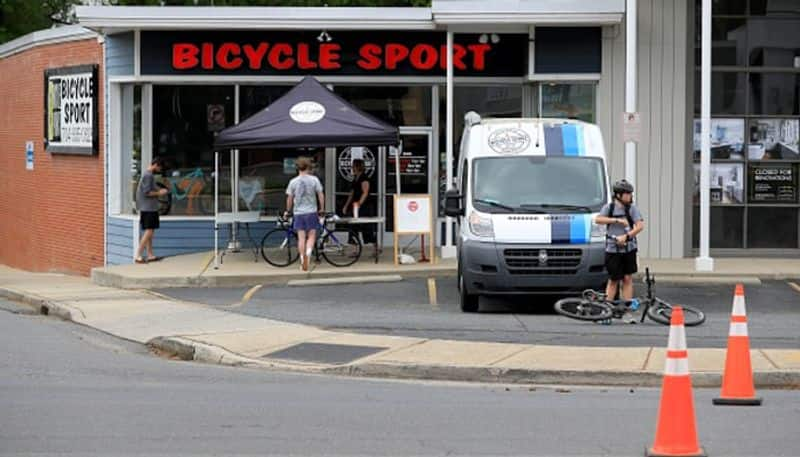 "About 870,000 Americans, on average, commuted to work by bicycle in the five years through 2017, or about 0.6% of all workers, according to the US Census Bureau. The rate was higher in urban areas, at about 1.1%, and about 20 cities with at least 60,000 residents had rates of about 5% or more.
"A more recent survey, though, showed a higher percentage of US workers using a bike to get to work. Private research firm Statista Inc.'s 2019 survey showed 5% rode their own bike, while another 1% used a bike share service, an increasingly common option in larger cities," the news agency said.
Amid the stay-at-home orders, bicycle shops are open in the country as the government has declared bikes as essential transport items. The prices of bicycles were between $1,500 and $2,000 but now an average bike costs $500 to $800.
Last Updated Apr 18, 2020, 12:40 PM IST