Chinese video highlights war of words between China and US
Tensions between both countries were already strained pre-coronavirus. And now, a video has been released by a Chinese state-run media outlet.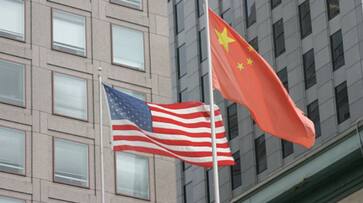 A war of words broke out between the US and China over a new video. A state-run media agency in the country has released a video in which cute Lego characters depict the respective responses to the pandemic from both China and the US. On Thursday, the video was released by the Xinhua News Agency.
This comes after President Trump's declaration on Wednesday that China's central government is deliberately working to hurt the President's re-election chances.
The two-minute video uses a Lego version of the Statue of Liberty to stand in for the US, which is shown repeatedly downplaying and contradicting pronouncements from the (Lego-ised) representatives of China.
The video makes reference to China building two hospitals in Wuhan — where the outbreak originated — in February, an explosion of coronavirus cases in Italy in March, and Trump then announcing that he's putting a stop to funding for the World Health Organisation.
Last Updated May 2, 2020, 7:22 PM IST