Bystanders rescue man on a wheelchair from approaching train; watch video
A video shows bystanders working together to rescue a specially-abled person who accidentally fell on the subway tracks.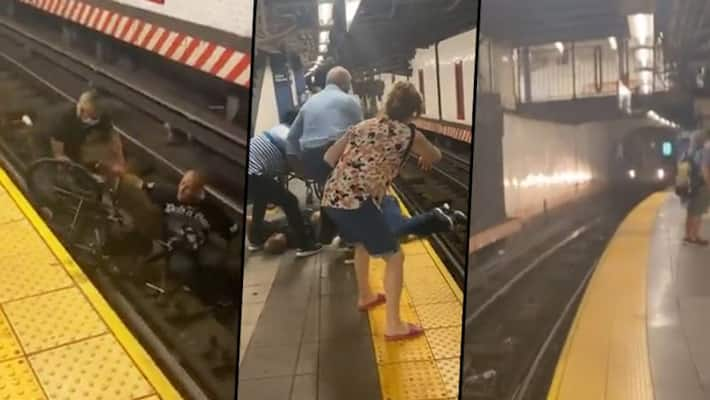 A specially-abled man stranded on a New York subway track was rescued moments before a train rushed towards the platform. This incident took place at Union Square, Manhattan, New York. Accidentally a person in a wheelchair fell on the tracks of the subway. However, the nearby bystanders jumped to rescue him. They succeeded to pull him to the platform just minutes before a train reached the station. Twitter user Subway Creatures shared this video on their handle.

The video has accumulated over 1.4 million views and 5.1k likes. Several users slammed the person who recorded the incident instead of helping the man. Watch the video.
Last Updated Aug 8, 2021, 4:30 PM IST