British MPs consider repealing EU freedom of movement bill
A law to introduce a new post-Brexit immigration system for the UK has been given initial approval by the MPs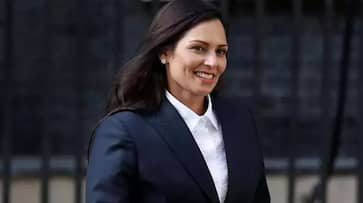 London: The immigration bill repeals EU freedom of movement and introduces the new framework - though not exact details - for who can come to live in the UK.
Home secretary Priti Patel said the government's plans will lead to a "high skill" economy, BBC report quoted.
But critics said the coronavirus pandemic has changed public attitudes towards those considered "unskilled".
The House of Commons approved the general principles of the law by 351 votes to 252 on Monday. It will now go on to receive further scrutiny.
The Immigration and Social Security Coordination (EU Withdrawal) Bill is intended to make it harder for "unskilled" workers to come to the UK.
It is part of the move towards the government's new points-based immigration system, to be introduced from 2021, although it does not set out the details on this.
These will be fleshed out in the immigration rules, which will explain the future system for EU and non-EU nationals who move to the UK after the Brexit transition period ends in December 2020.
Opening the second reading debate, Priti Patel said the legislation would create a "firmer, fairer and simpler system" that will "play a vital role" in the country's recovery from coronavirus.
NHS staff, she said, were the "very best of Britain", adding, "That is why we are introducing a new fast-track NHS visa to prioritise the qualified staff needed to provide high quality and compassionate professional care."
Last Updated May 19, 2020, 1:51 PM IST