14-yr-old Maharashtra girl selected as panelist for NASA's MSI Fellowship
The young researcher will attend a meeting in October 2021, with NASA covering all costs.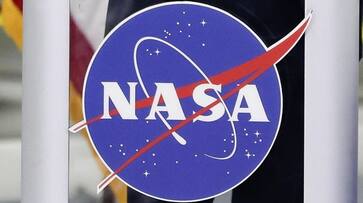 A 14-year-old girl from Aurangabad, Maharashtra, was chosen as a panellist at a NASA event, which is a remarkable accomplishment. Diksha Shinde, a class ten student, was selected for the NASA's MSI Fellowship Virtual panel. Shinde claims she read many books by Stephen Hawking before submitting an article titled "Questioning the Existence of God" in September, but it was rejected. She revised the original essay and resubmitted it, only to have it left for the second time.
Speaking to the media, Shinde said that in December 2020, she decided to send a research article on 'Black Hole', which was liked and accepted at NASA. She won a research competition organised by International Astronomical Search Collaboration and later got an email from NASA regarding being selected as a panellist for the MSI Fellowship panel.
Also Read |  NASA tests 3D printer which uses Moon dust as construction material
The International Journal of Scientific and Engineering Research has accepted Shinde's paper "We Live in a Black Hole?" for publication in May 2021.
Shinde claims she was chosen for the MSI Fellowships Virtual panel in June. She said that her position entails assessing research ideas and presenting a collaborative approach to researching at NASA.
Also Read |  NASA shares soothing audio of '13 billion years' worth of data' in viral video; Listen here
Shinde's father, Krishna, is the principal of a private school, and her mother, Ranjana, is a tutor. According to the 14-year-old, she attends the research talks every other day and is compensated for her role as a panellist. The young researcher will attend a meeting in October 2021, with NASA covering all costs.
Last Updated Aug 20, 2021, 10:45 AM IST