Instagram brings new 'Recently Deleted' feature: Here's how it helps
Now you can restore your deleted IGTVs, reels, photos, videos with just one tap. Wondering how? Read on.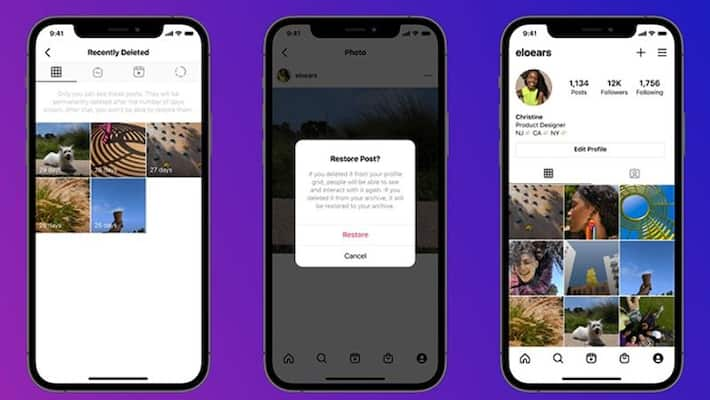 Instagram has rolled out its new feature 'Recently Deleted' to help the users bring back their deleted contents from the last 30 days. They can restore the stories too, but it will stay only for 24 hours.
Instagram announced this news on their blog post, saying that people had been asking for this feature for quite a long time.
Earlier, if you deleted something, it would disappear from your account. But, with this new feature, it will get stored in the 'Recently Deleted' option. But if you do not restore within 30 days of that post, it will automatically get deleted permanently.
How to find it?
To access this feature, a user has to go to Settings - Account - Recently Deleted. From here, they can recover their content if they have deleted it from the profile grid or permanently delete from the 'Recently Deleted' option. If you have deleted something from your archives and want it back, you can recover those posts too, and it will be stored back in archives.
Picture Credit: Instagram
Last Updated Feb 3, 2021, 2:30 PM IST