Google Chrome's new custom colour-coded profiles can make your life easy
Google has rolled out a new feature for Chrome's profiles, and it's just an easy life hack; wondering what? Read more.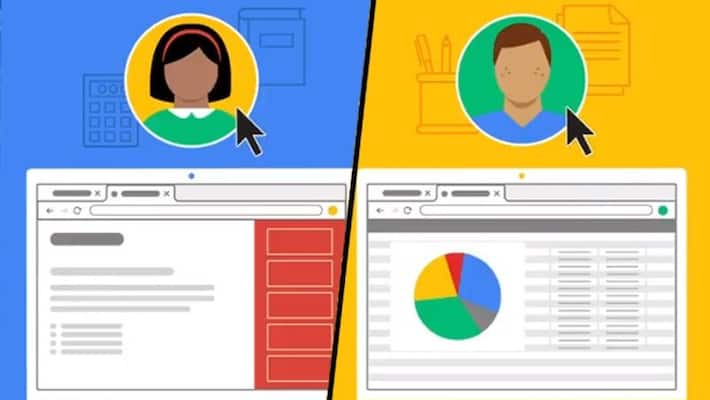 Google Chrome has always supported multiple profiles, but what this recent update makes it distinct that you can customise your profile according to your colour choice.
The new colour-coded system lets you choose, create and switch to separate visual backdrops. All these can be accessed through the Chrome Web Store. This recent change will help you to identify your profile, among others, distinctively.
How to use it? Well, when you will create your profile, you will get to customise the look of the profile by choosing the colour scheme and visual backgrounds to understand this is the correct account.
If your Google Chrome has multiple accounts, then whenever you will restart Chrome, you will see a profile selector. This is revamped only to help the users so that they don't get confused between other profiles. This feature will roll out in the coming week, along with a reading list update.
Last Updated Mar 3, 2021, 4:51 PM IST