Abhay Sharma with the next height of peculiarity, prowess, and predilection
Abhay Sharma is an author, entrepreneur, consultant, instructor, and an online business coach. You can't achieve greatness with a small mind.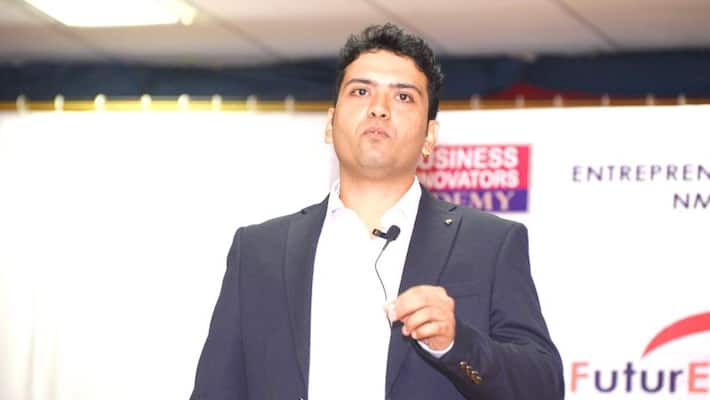 Enthusiasm is the inspiration of everything great. Without it, no man is to be feared, and with it, none despised. How often do we decide what to become and what to pursue? Ever thought of that? Well, we humans are saturated with loads of skills and talents inside us, but we struggle upon the hills and deep in the ravines to choose and satisfy.
Dreaming and Successful has a single translucent partition, which is to stick to their field and recognize the areas of excellence and talents Abhay Sharma proves it with his tremendous valor and zeal to work for himself and taking full advantage of his skills and upbringing. He is an author, entrepreneur, consultant, instructor, and an online business coach. You can't achieve greatness with a small mind.
So, how did it began? It's all in the three Ps!
Peculiarity, Prowess, and Predilection
Peculiarity has a face. Isn't it? He is an Amazon best-selling author of multiple books. One of the books, "Decisions Simplified - How Business Owners Can Overcome the Fear of Decision Making in Business Using Simple, Powerful, and Practical Strategies." The book targets the business makers and amplifies the extent of business growth for business owners, to boost up their targets and strategies. It suggests a good business interpretation within a certain time, of how by offering fifteen minutes in a day, we can produce different insights for our business and start-ups. 
The Author is also currently writing a book that will impact millions online. This book will be the key to launch and showcase an internet business, leveraging his unique NBSK (Niche-Based Structured Knowledge) Model. The Author believes everyone has something valuable to share that can change people's lives. The book is expected to launch in mid-2021.
Well, the count of his skills and achievements doesn't seem to meet a horizon. His determination of completing and competing makes him unstoppable in the most demanded and expected field of business and authorship. He is a Project Management Professional (PMP), a Microsoft Certified Trainer (MCT), a Certified Business and Technology Specialist of Enterprise Resource Planning (ERP), Customer Relationship Management (CRM), and many other business solutions. So, we cover up the part of the second P, "Prowess. 
Launching and running a business is just one part of the success equation. The other part is automating the business. Abhay Sharma is a business automation expert who has automated two of his business marketing, sales, delivery, and support. Abhay is a #1 best-selling instructor for his niche and has helped over 100,000 consultants around the world with his rich and practice training content. Idea and dream can be pulled out from the imagination, from the birches, and built upon the crust. His fame is the result and consequence of his great mindset of quitting his high paying job and start teaching. He very well knew that training online would make him virtually reach millions of unique minds, and he is on his way to make an impact and win more hearts. He did great justice to the word "predilection."

So what does it make clear to you? After reading it out, how do you think your neurons are working. You have to follow your heart at the end of the day and always remember, how your skills are "peculiar," how you accommodate to "prowess," and then always achieve and move towards your "predilection."
"The solution to your life's issues are closer than you think. It's in you, by you, and for you."
 
Last Updated Aug 26, 2020, 12:57 PM IST