Shakti Scheme has impacted private transport, will address issues: Karnataka DyCM DK Shivakumar
Karnataka Deputy Chief Minister DK Shivakumar addressed the growing concerns within the private transport industry regarding the Shakti Yojana scheme.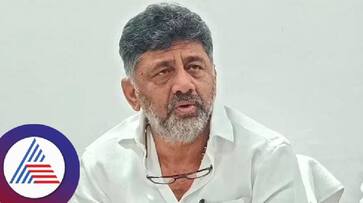 Speaking from his residence in Sadashivanagar, Bengaluru, Shivakumar acknowledged the challenges faced by private transporters due to the scheme's implementation.
"The private transport industry is indeed facing difficulties with the Shakti Yojana. They need a solution, and I am committed to addressing this issue," Shivakumar stated. He further expressed his intent to discuss the matter with Chief Minister Siddaramaiah and Transport Minister Ramalinga Reddy.
INDIA allies lack clarity on key questions: Ex-PM Deve Gowda
The Shakti Yojana, which offers free travel to women in state-owned buses (excluding luxury vehicles), has been a significant factor affecting private transporters. Chief Minister Siddaramaiah has reported that approximately 48.5 crore women have availed themselves of free bus travel under this scheme.
The private transport union had previously presented various demands to the government, including financial assistance of Rs 10,000 per driver and a ban on bike taxis.
One of the major concerns highlighted by Shivakumar was the potential scarcity of government buses in certain districts, leaving private buses as the primary mode of transportation for residents. 
He emphasized the need to ensure that people in such areas do not encounter transportation problems and recognized the impact on private individuals.
No MLA is upset
Regarding recent reports of discontent among MLAs, including a letter from senior MLA Basavaraja Rayareddy to the Chief Minister, Shivakumar clarified, "No MLA is upset, but there's nothing wrong with expressing concerns. We maintain discipline within our party, and it's natural for MLAs to voice their grievances."
Last Updated Sep 3, 2023, 5:06 PM IST