Karnataka Bhavan's 7 columns show less strength, CM directs officials to rectify
As Karnataka Bhavan in Delhi is all set to get 7 floors in the Old Building area or Chanakya Puri, reports of 'weak' columns have surfaced even before pillars could be raised for construction. The site engineers say 7 columns have not given desired results during strength checking and hence fixing the issue has been ordered.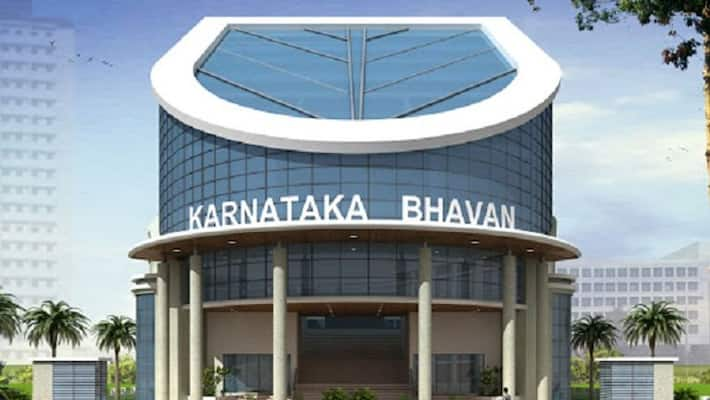 Delhi's Karnataka Bhavan has been receiving frantic calls after reports of the crack on its pillars appeared. However, the authorities say that it's not a pillar, rather 7 columns have not achieved desired results during the inspection and further construction is put off until the 70% strength is achieved.
A site engineer from Karnataka Bhavan from the Chanakya Puri area in Delhi told Asianet Newsable that there is a proposal to construct 7 floors of new Karnataka Bhavan.
So far only column works have been taken up. Out of 27 columns, during inspection of the concrete mold, 7 columns have shown weakness as the strength is below 70%.
The issue was raised with concerned authorities and even CM Basavaraj Bommai during his Delhi visit yesterday inspected the site and he too asked the officials to rectify it.
Also read: PM Modi chairs BRICS Summit: 'Cooperation For Continuity, Consolidation'
Once the strengthening is achieved on these columns, the pillars will be raised and retaining walls will be built accordingly.
The 7 floors including the ground floor, will also have two basements for car parking.
Karnataka Bhavan hosts leaders from the state whenever they fly to the national capital for official work. The Karnataka Bhavan also has staff appointed in Karnataka and then deployed for administrative work in Delhi and most of them stay at Karnataka Bhavan.
The Karnataka Bhavan also has a different menu like Ragi balls meals and Jowar roti meals and red rice meals, which is a staple diet in Karnataka. Ragi balls meal is common in south Karnataka whereas Jowar roti meals is a staple diet for North Karnataka residents. Similarly, Red rice is savored among coastal Karnataka residents.
The employees and the leaders who visit Delhi for officials purpose can never be deprived of their stale diet.
Last Updated Sep 9, 2021, 7:16 PM IST