I respect Rahul Gandhi: BS Yediyurappa reacts on BJP leader calling Gandhi scion drug addict
Taking the saffron party by surprise, BJP's tallest leader from Karnataka and former CM BS Yediyurappa has said that he respects Rahul Gandhi and did not subscribe to BJP state president Nalin Kumar Kateel's loose statement calling the Gandhi scion a 'drug addict' and 'peddler'.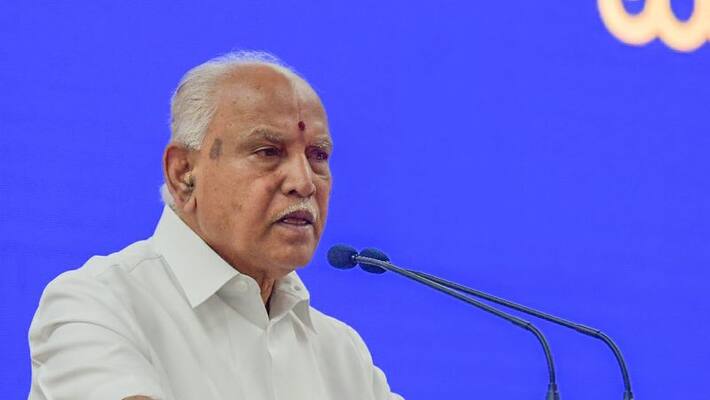 Karnataka BJP's pillar and former CM BS Yediyurappa has in a way caused embarrassment to the state president Nalin Kumar Kateel for his statement against Rahul Gandhi at a public meeting by saying that such comments are not needed.
Kateel at a public meeting two days ago launched an attack on Congress leader Rahul Gandhi and termed him as a drug addict and also a peddler.  Reacting to it, Yediyurappa said such statements are not necessary.
Talking to press persons at Sindagi Assembly segment, Yediyurappa said that he respects Rahul Gandhi and contended that the Congress leader enjoys dignity and respect and therefore such comments from BJP leaders is not necessary.
However, he asked both JD(S) and Congress to stay away from either commenting against RSS and dragging the organization into politics and said that RSS has got nothing to do with politics.
Also read: After Congress insults PM Modi, BJP leader Kateel calls Rahul Gandhi a 'drug addict', attributes to report
The Lingayat leader also maintained that commenting against RSS will not help both the parties get votes, as voters are aware of the development works taken up by BJP.
Earlier, when Kateel made this controversial statement, Congress took objections and launched a protest.
The Congress leaders called Kateel as 'mental'. The Karnataka Congress earlier has taken a personal dig at Kateel by calling him a 'pimp'. The Congress leaders have been making loose statements against BJP, RSS and its leaders.
Siddaramaiah has compared BJP and RSS to Taliban and also compared both the organisations with the family of Hitler. The statement had caused protest and BJP leaders in unison have demanded an apology from Siddaramaiah.
Last Updated Oct 20, 2021, 9:10 PM IST