After Congress insults PM Modi, BJP leader Kateel calls Rahul Gandhi a 'drug addict', attributes to report
After Congress insulted Prime Minister Narendra Modi by calling him illiterate and accusing him of pushing the nation towards beggary, BJP state president Nalin Kumar Kateel gave a fitting reply by saying that Rahul Gandhi is a drug addict and also a peddler. He attributed his statements to a report.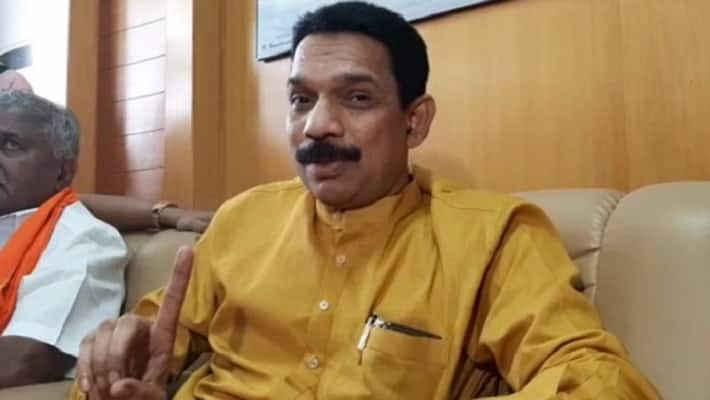 As the by-election date nears in Karnataka, it seems leaders across party lines are engaging in controversial comments.
Earlier, Congress media cell had termed PM Modi as 'Anguthachap' (illiterate) and blamed him for many people begging in the country. After the controversial post went viral, KPCC president DK Shivakumar ordered to remove the post and also seek an apology stating that the party should not use such language and yet continue to highlight the failures of the government.
Following his direction, the post was pulled down, however, it has already ended up causing much resentment among BJP.
Taking the party head-on, BJP President Nalin Kumar Kateel at a public rally, targeted the grand old party. Attributing to a report, he said Rahul Gandhi is a drug addict as well as a peddler.
He also said that they cannot run a party and are dreaming of running a nation.
Using the platform to target ex-CM Siddaramaiah and also giving a communal twist in the election, he further added that PM Modi's mantra is 'Sab Ka Saath Aur Sab Ke Vikas' but for ex-CM Siddaramaiah it is 'Saabar Ka Saath Aur Saabar Ka Vikas'. (Saabaru) is a derogatory word and addressed to Muslims.
Earlier, Siddaramaiah had called RSS and BJP as Taliban and also compared the organizations with the Hitler's family. Following which BJP leaders condemned his statement.
Two days later ex-CM HD Kumaraswamy had alleged that there is RSS infiltration into bureaucracy.
Last Updated Oct 19, 2021, 9:11 PM IST