Ex-Karnataka CM Jagdish Shettar claims ticket-selling scandal in BJP
Former Karnataka Chief Minister and Member of the Legislative Council, Jagdish Shettar, has levelled accusations against the Bharatiya Janata Party (BJP) in Karnataka, alleging the sale of tickets within the party. Shettar, a prominent figure in Karnataka politics, made these claims during a private event in Ramadurga, Belgaum district.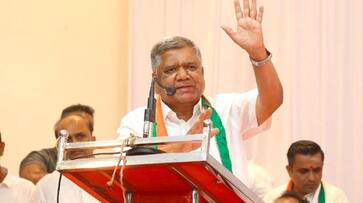 Shettar's Critique
Highlighting a perceived transformation in the internal dynamics of the BJP, Shettar suggested that loyalty within the party may now come with a price tag.
Expressing his disappointment, Shettar revealed that despite his long-standing association with the BJP, he was denied a ticket to contest the 2023 Karnataka election. He believes this decision played a role in the party's electoral setback in the state.
Shettar also pointed out that other senior leaders, including Mahadevappa Yadawadi, faced similar fates, signalling a shift in the BJP's ticket allocation process.
Karnataka: BJP's internal strife evident as BL Santhosh takes charge
Switching Loyalties
In a significant development, Shettar disclosed his decision to join the Congress party and actively engage in its organizational activities. He reiterated his commitment to working diligently for any party he aligns with.
According to Shettar, some BJP leaders have expressed regret over the denial of his ticket, indicating internal discord within the party.
Congress' Response
In response to these political manoeuvres, a Congress MLA hinted at potential political tactics, suggesting that if BJP leader B L Santosh maintains contact with Congress MLAs, an 'operation' could be initiated to secure their allegiance.
Shettar swiftly responded by urging the Congress to prioritize retaining its own MLAs within the party before considering such operations.
BJP's Current State
Painting a challenging picture for the BJP in Karnataka, Shettar opined that the party has struggled to secure a majority in the state, and its leadership is mired in turmoil.
In a striking metaphor, Shettar likened the BJP to a "sinking ship" and attributed its decline to being controlled by a select few individuals.
Last Updated Sep 3, 2023, 2:21 PM IST