Bilateral talks to VVIP reception: Here's a detailed itinerary of PM Modi's schedule in Glasgow
PM Modi will also meet with his Israeli colleague, Naftali Bennett, on the sidelines of the United Nations Climate Change Conference in Glasgow.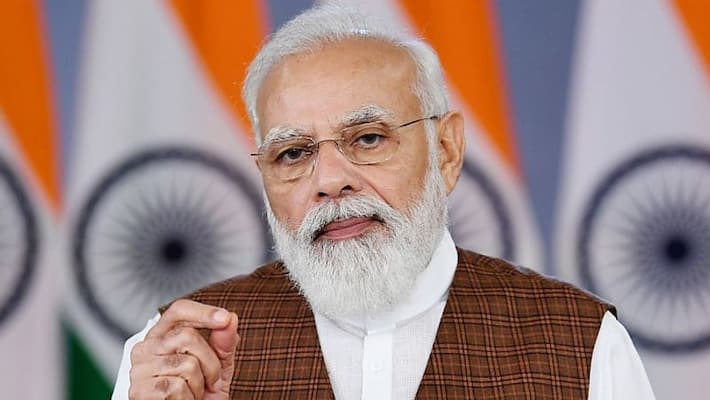 Prime Minister Narendra Modi has several high-profile meetings scheduled for November 1 at the COP26 climate summit in Glasgow, Scotland. Environment Minister Bhupender Yadav stated earlier this month that PM Modi would attend the UN climate meeting in Glasgow to support global efforts for harsher emission cuts to combat global warming.  PM Modi will attend the World Leaders' Summit of the 26th Conference of Parties (COP26) to the United Nations Framework Convention on Climate Change at the Scottish Event Campus, a designated UN zone for the global summit, in Glasgow. Modi, who has been attending the G20 Summit in Rome, will fly from Italy to Scotland for the second stage of his European visit, which began on Friday.
Here's the schedule of PM Modi in Glasgow as per News18 reports:
10:00 – 10:30 am: Meeting with community leaders
Noon: COP26 opening ceremony 
14:00: Bilateral meetings with UK Prime Minister Boris Johnson (10 mins internal briefing before the meeting)
14:30 – 16:30: High-profile gathering with international leaders on 'Action and Solidarity - The Critical Decade'
PM Modi will leave after delivering his comment to make a national speech
17:45 - Kelvingrove Art Gallery and Museum 
18:00 -- 20:30: VVIP reception
Also Read | Here's what G20 leaders final statement on climate stated; Details inside
PM Modi will also meet with his Israeli colleague, Naftali Bennett, on the sidelines of the United Nations Climate Change Conference in Glasgow. Modi and Bennett's meeting follows that of External Affairs Minister S.Jaishankar. During his visit to Israel last week, he extended an invitation to Israeli Prime Minister Binyamin Netanyahu to visit India on Modi's behalf. Modi's invitation to Bennett made headlines in Israel, as it was regarded as a signal from New Delhi that it was willing to engage with the Jewish state's new administration. Bennett is expected to visit India next year, according to local media sources.
PM Modi's meetings with Johnson, their first in-person encounter after multiple postponed visits due to the Covid-19 outbreak, are scheduled to take stock of the 2030 Roadmap for a Stronger UK-India Strategic Partnership, which the two leaders agreed during a virtual summit in May. At the COP26 Summit, India will emphasise the country's "ambitious" Nationally Determined Contribution (NDC) ambitions for the post-2020 period under the Paris Agreement.
Also Read | PM Modi, several world leaders visit iconic Trevi Fountain in Rome on sidelines of G20 summit
According to the Ministry of External Affairs, the COP26 Summit will also provide an opportunity for the Prime Minister to meet with all stakeholders, including leaders of partner countries, innovators, and intergovernmental organisations, to discuss ways to "further accelerate our clean growth."
Last Updated Oct 31, 2021, 8:41 PM IST