Cruise ship rave bust: NCB interrogating Shah Rukh Khan's son Aryan, others
The officials are presently interrogating the Bollywood megastar's son along with Arbaaz Merchantt, Munmun Dhamecha, Nupur Sarika, Ismeet Singh, Mohak Jaswal, Vikrant Chhoker and Gomit Chopra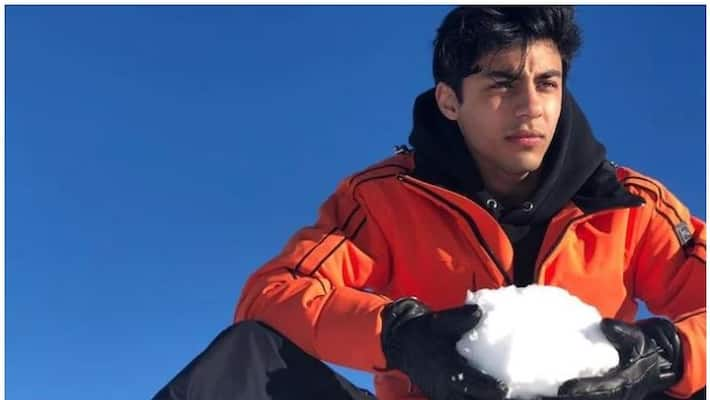 The Narcotics Control Bureau has confirmed that Bollywood megastar Shah Rukh Khan's son Aryan Khan was among those detained from a Goa-bound cruise ship off Mumbai following a raid by the agency.
The NCB officials are presently interrogating the actor's son.
According to sources, NCB also detained a person named Arbaaz Seth Merchantt who is believed to be a friend of Aryan. Others are been questioned include Munmun Dhamecha, Nupur Sarika, Ismeet Singh, Mohak Jaswal, Vikrant Chhoker and Gomit Chopra. 
Also Read: NCB raids cruise ship, Shah Rukh Khan's son Aryan among 8 detained
The NCB in a statement said that 8 persons, including two girls, have been apprehended and their role is being probed. 
Stating that a case had been registered in this matter, the NCB detailed that its officials conducted a raid on Cordelia cruise which was bound from Mumbai to Goa on the basis of specific information. 
During the operation, the suspects were searched and various drugs like MDMA, Ecstasy, Cocaine and charas were recovered.
Sources also said that the drug party was held on board the cruise ship in the middle of the sea as organisers thought there was no apprehension of the police busting the rave party.
The entry fee for this drug party onboard the cruise ship ranged from Rs 80,000 to Rs 5 lakh.
Sources informed that the cruise ship could normally accommodate about 2,000 people. However, at the time of the raid, less than 1,000 people were on board.
The party attendees were invited using social media platforms like Instagram, sources said, adding that some of them were also invited through "attractive kits".
Also Read: 3000kg drugs worth Rs 21,000 crore were headed for Delhi from Mundra Port
Last Updated Oct 3, 2021, 2:01 PM IST