CBDT to investigate 'Pandora Papers' cases, to probe Indians in the list
"Cases pertaining to 'Pandora Papers' to be investigated," CBDT's official spokesperson told news agency ANI.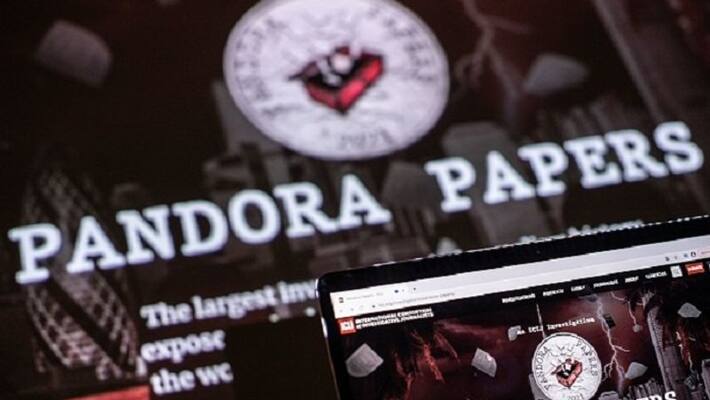 The government has decided to investigate all Indian citizens mentioned in the Pandora Papers, a leak of troves of financial records held by high-profile individuals around the world.
"Cases pertaining to 'Pandora Papers' to be investigated," CBDT's official spokesperson told news agency ANI.
"The Government has directed today that, investigations in cases of Pandora Papers leaks will be monitored headed by the Chairman, CBDT, having representatives from CBDT, Enforcement Directorate, Reserve Bank of India & Financial Intelligence Unit," the government said in a tweet.
The governments on Monday moved to limit the fallout from a release of millions of documents detailing how leaders have used offshore tax havens to stash assets worth hundreds of millions of dollars.
For the unversed, more than 300 Indian names are part of the list. The list includes Anil Ambani, Sachin Tendulkar, Kiran Mazumdar-Shaw, Vinod Adani, Jackie Shroff, Niira Radia and Satish Sharma among others.
On October 3, millions of leaked documents dubbed as the "Pandora Papers" were obtained by the International Consortium of Investigative Journalists (ICIJ) and released in stories by media partners including The Washington Post, the BBC and The Guardian.
"The Indian Express" in India among 150 media outlets in its investigation, claims it obtained the trove of more than 11.9 million confidential files to find secret financial dealings of many super rich.
Allegations range from corruption to money laundering and tax avoidance.
Also read: From Sachin Tendulkar to Shakira to Putin: 'Pandora Papers' names the rich and powerful
"People linked by the secret documents to offshore assets include India's cricket superstar Sachin Tendulkar, pop music diva Shakira, supermodel Claudia Schiffer and an Italian mobster known as 'Lell the Fat One'," ICIJ said in its report, which was first published on October 3.
Sachin Tendulkar's attorney and Kiran Mazumdar-Shaw on Monday denied any wrongdoings and said their investments are legitimate and have been declared to tax authorities.
The "Pandora Papers" are a follow-up to a similar project released in 2016, called the "Panama Papers" compiled by the same journalistic group.
Last Updated Oct 4, 2021, 7:31 PM IST