Captain Amarinder Singh to resign from Congress, says he won't be treated in this manner
The latest development comes as a major setback for the Congress party ahead of the assembly elections which are due in early next year.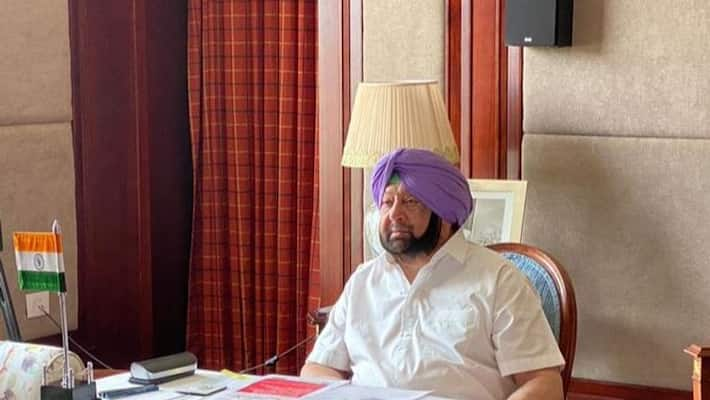 Captain Amarinder Singh has confirmed that he will be resigning from the Congress party on Thursday.
Captain Amarinder said told media persons that he is unwilling to be treated in this manner by the Congress High Command.
The latest development comes as a major setback for the Congress party ahead of the assembly election which is due in early next year.
Also Read: 'Shocked and disgusted': Anand Sharma demands action on party cadre who attacked Kapil Sibal
Captain Amarinder is expected to send in his resignation to interim Congress chief Sonia Gandhi. 
However, Captain Amarinder is tight-lipped about whether or not he would join the BJP. But his meetings with Union Home Minister Amit Shah and National Security Advisor Ajit Doval have further fuelled speculation on that front.
Captain Amarinder had been leading the government in Punjab till the Congress high command chose to throw its weight behind Navjot Singh Sidhu. Sidhu had raised a banner of revolt against Captain Amarinder and time and again sought to undermine his authority.
Also Read: Captain Amarinder Singh says he discussed MSP, farm laws with Amit Shah
The Congress top brass sided with Sidhu and asked Captain Amarinder to resign. Upon doing so, Captain Amarinder had said that he felt humiliated by the actions of the Grand Old Party.
He had time and again warned Congress that the party would suffer if it kept pandering Sidhu. And Captain Amarinder's apprehensions were proved correct as the Sidhu once again went against the high command and resigned from the Punjab party president's post over appointments made by Captain Amarinder's replacement Charanjit Singh Channi.
Meanwhile, the Congress went into a huddle soon after the development happened. Rahul Gandhi, who was in Kerala, flew back to New Delhi and drove straight to Sonia Gandhi's residence where he is believed to have discussed the matter.
Captain Amarinder has also modified his Twitter handle, and removed his Congress affiliation from his profile information.
Last Updated Sep 30, 2021, 2:17 PM IST