Woman, paramour take the help of blockbuster 'Yevadu' to kill husband
A woman and her alleged paramour killed her husband and then disfigured her lover's face with acid
The duo rendered the husband unconscious and killed him. The paramour's face was smeared with acid to pass him off as the husband
The incident has an uncanny resemblance to the Telugu blockbuster Yevadu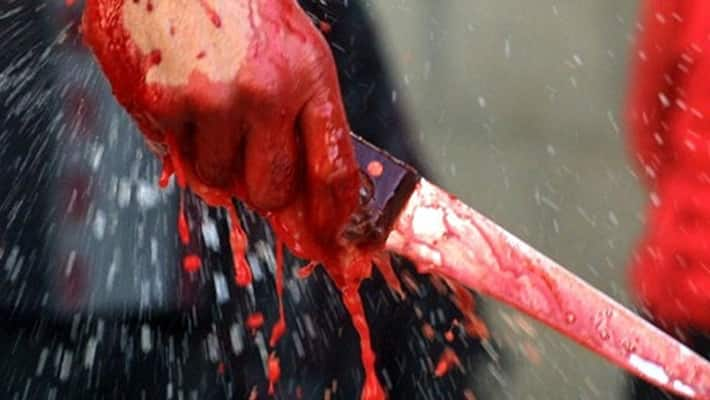 Here is a murder that looks straight out of a Tollywood film. A woman and her alleged paramour killed her husband and then disfigured her lover's face with acid to pass him off as her husband, in an uncanny resemblance to the Telugu blockbuster Yevadu where Allu Arjun gets a plastic surgery and comes out as Ram Charan Teja to exact revenge.
Times of India reports that the woman, M Swathi, 27, along with her paramour Rajesh, a physiotherapist, had murdered her husband M Sudhakar Reddy, 32, of Nagarkurnool nearly two weeks ago and dumped the body in a forest.
Courtesy: TOI
Swathi, a trained nurse, married Sudhakar Reddy, a stone-crushing unit operator and also had two children with him. Nagarkurnool deputy superintendent of police (DSP) A Lakshmi Narayana told TOI that Swathi would go to Rajesh for physiotherapy and later they started having an affair. The duo felt Sudhakar was an obstacle in their relationship and decided to eliminate him. They hatched a conspiracy to ensure Rajesh could take the place of Sudhakar and even take control over his properties.
On November 27, when Sudhakar was in sleep, Rajesh and Swathi gave him an anaesthetic injection and he lost consciousness. They hit him on the head with an iron rod, killing him instantly. they then dumped the body in the forest area in Nawabpet in Mahbubnagar district.
Swathi then smeared acid on Rajesh's face. She later called her relatives and told them that unidentified persons entered the house and threw petrol on her husband. Rajesh, who was pretending as Sudhakar Reddy, was shifted to Apollo Hospitals in Hyderabad. On November 28, Sudhakar's brother lodged a complaint, alleging that unidentified persons attacked his brother and burnt him with petrol.
However, Sudhakar's family members became suspicious of the pretender Rajesh. They repeatedly asked him about details of family members in the ICU. He didn't speak a word as they would recognise his voice and started writing on the palm. As he was unable to give details, family members came to a conclusion that he was not Sudhakar Reddy. they approached the police a second time and lodged a complaint against the imposter as well as Swathi.
After rigorous interrogation, Swathi broke and confessed to the crime, reported TOI. She also showed the location where the body was dumped. Police retrieved the decomposed body and handed it over to the family members. A murder case was booked against the two. Swathi was arrested on Sunday. Police said they would arrest Rajesh after he gets discharged from hospital.
Last Updated Mar 31, 2018, 6:41 PM IST