TRS MP Gutha Sukhender Reddy dilemma: To continue in TRS or switch back to Congress
Leaders are crossing over from one party to another
Defected Congress leader Gutha Sukhender Reddy is in a dilemma whether to continue in TRS or return to Congress
Reason for his dilemma being the unfulfilled promises by CM KCR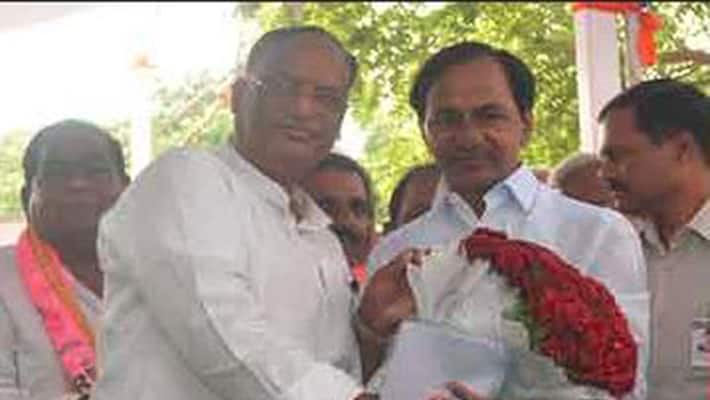 Telangana Rashtra Samithi Nalgonda MP Gutha Sukhender Reddy, who defected to the Congress to join TRS, seems to be in a dilemma whether to quit TRS to return to the Congress or to continue in the TRS. This dilemma arose after his Bill didn't succeed in the state Assembly.
Gutha's Bill of legalising Farmer Cooperative Samithies state level committee didn't make it to the Assembly even after 11 Bills had been passed this Winter session of the Telangana Assembly.
This bill would have made him a Cabinet Rank Convenor to the farmer society as per the promise made by the Telangana Chief Minister K Chandrasekhar Rao during his time of defection. Since the Bill did not pass, there is no hope for his position.
Another incident which threw him off was when TRS removed his brother-in-law Dubbaka Narasimha Reddy as Nalgonda Party in charge and took the recently defected TDP leader Bhupal Reddy in his place. This move was made without intimating Gutha.
Gutha's predicament is he was made believe that he was joining TRS for 'Golden Telangana' though his intention was different. Now he cannot out rightly quit TRS and lose face with the people.
He is also worried of returning back to Congress as he wasn't sure how he would be received.
Last Updated Mar 31, 2018, 6:43 PM IST